The upcoming releases of WPML 3.4 and WooCommerce Multilingual 3.8 streamline the translation process and help you build multilingual e-commerce stores more easily.
This is a major overhaul of WPML's translation editor. The purpose of this redesign is to make it easy to translate complex elements. The greatest winner from this update in WPML is WooCommerce Multilingual, which gets a streamlined translation process for WooCommerce products. Along the way, we also redesigned the rest of WooCommerce Multilingual admin.
Updated translation queue
The translation queue is where translators pick their jobs.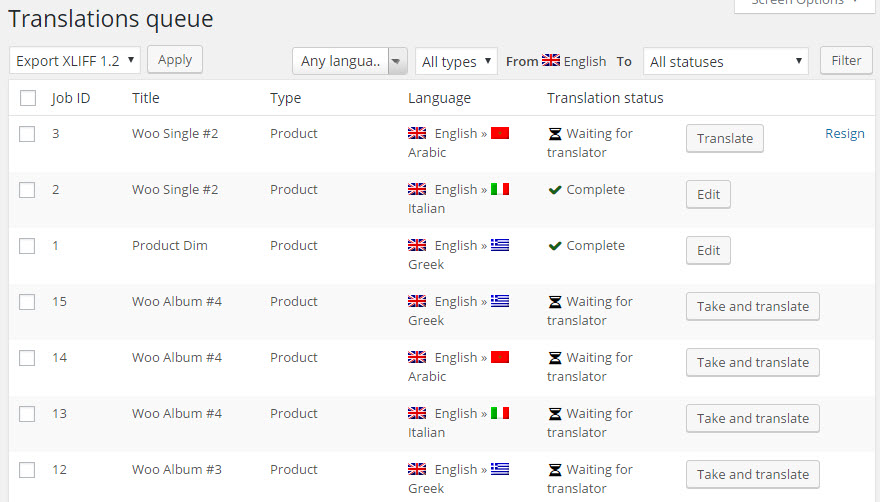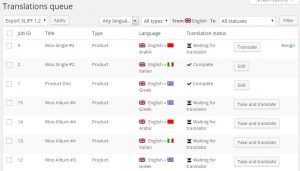 We've updated the general design of this page for better filtering and easier status reporting.
Completely new translation editor
The new translation editor looks a bit different than before and is completely rebuilt, to make the entire translation process more streamlined.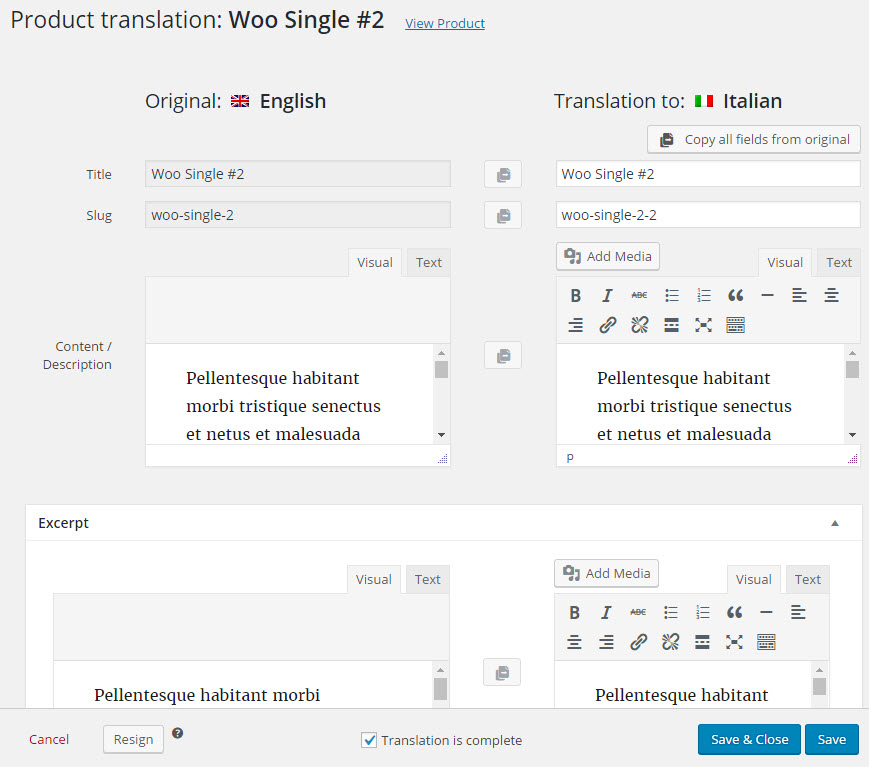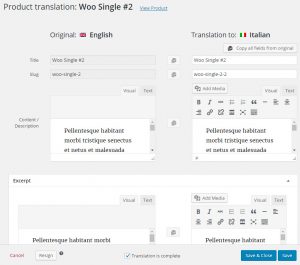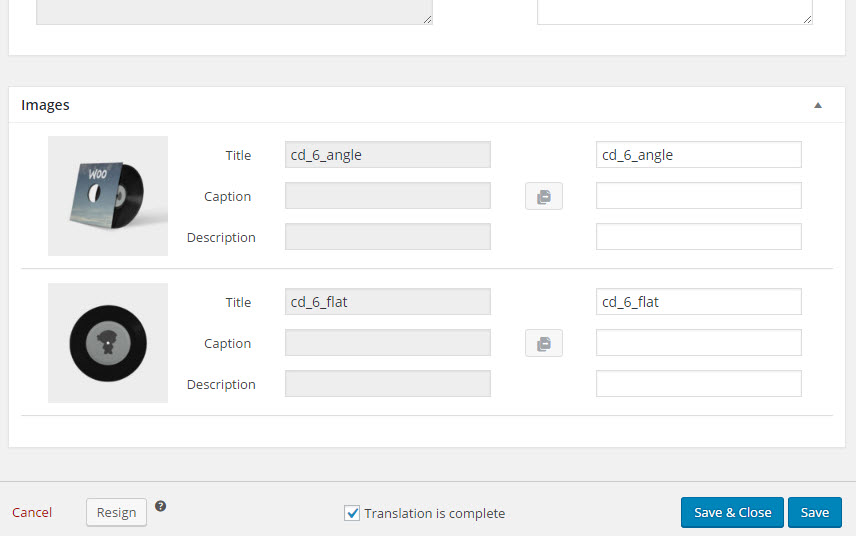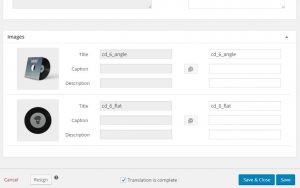 It displays the original and translation side by side, with controls that allow you to easily copy from the originals to the translations.
The exciting part about this new translation editor is not its looks. That's nice CSS. The really great part is that this translation editor now also integrates with WooCommerce Multilingual's product translation.
Translating WooCommerce Products
If you've used WooCommerce Multilingual before, you probably remember that translating products worked very differently if you use the 'Translation Editor' or the 'Product translation editor'.
No more. The new translation editor in WPML runs whenever you will translate WooCommerce products, no matter what workflow you choose.
See how it looks when I translate a product from the 'Products' list in WooCommerce Multilingual:
This looks like a cosmetic change, but it has huge usability implications. Now, you can translate WooCommerce stores, which use the just basic WooCommerce or with a long list of WooCommerce extensions. For your translation work, you will get a nice vertically-aligned editor, with clear fields and convenient controls.
When you finish translating a product, you get back to where you started from. If you are a translator, using WPML's « Translations » queue, you will return to the next item in the queue. If you are a developer, using the « Products » list in WooCommerce Multilingual, you will return to that list.
New organization for WooCommerce Multilingual admin functions
Until now, the default tab in WooCommerce Multilingual was the Status tab. This kinda makes sense for the first time you use WooCommerce Multilingual, but it very quickly becomes a nag, when you always need to click again to reach where you really want to go.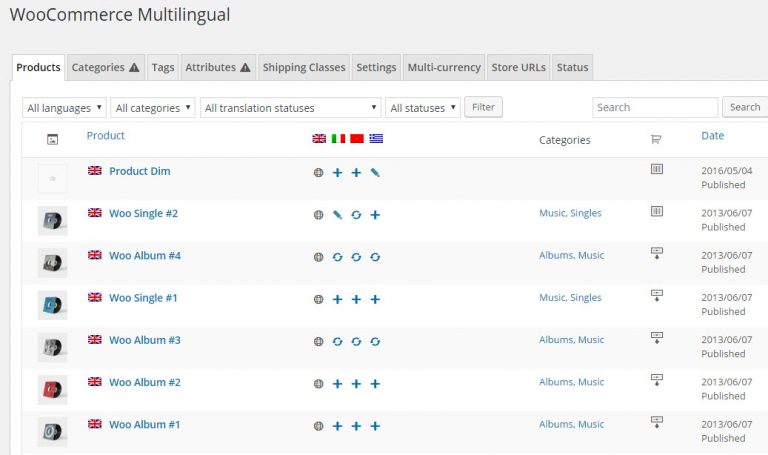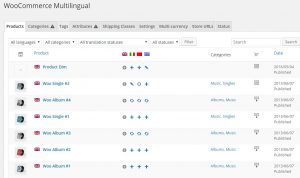 Now, the first tab is the « Products » tab. We hope that this makes more sense.
We've split the other admin functions, which were a bit cluttered into separate admin screens.
| Settings tab | Multi-currency tab |
| --- | --- |
| Settings tab | Multi-currency tab |
| Store URLs tab | Status tab |
| --- | --- |
| Store tab | Status tab |
Download and try
These betas are available for download from your wpml.org account.
We did basic testing, but it's not year ready for production sites. We would love to get your feedback on the new interface and the translation workflow for WooCommerce products.
To try it on your dev sites, login to your account, go to Downloads and get both WPML 3.4 and WooCommerce Multilingual 3.8 betas.
Let us know by leaving comments here. If you run into technical problems, please report in our support forum and mention that you are using these betas.