These five plugins allow you to build beautiful sites without additional page builders. Because they're built on the WordPress Block Editor, they are fully compatible with WPML.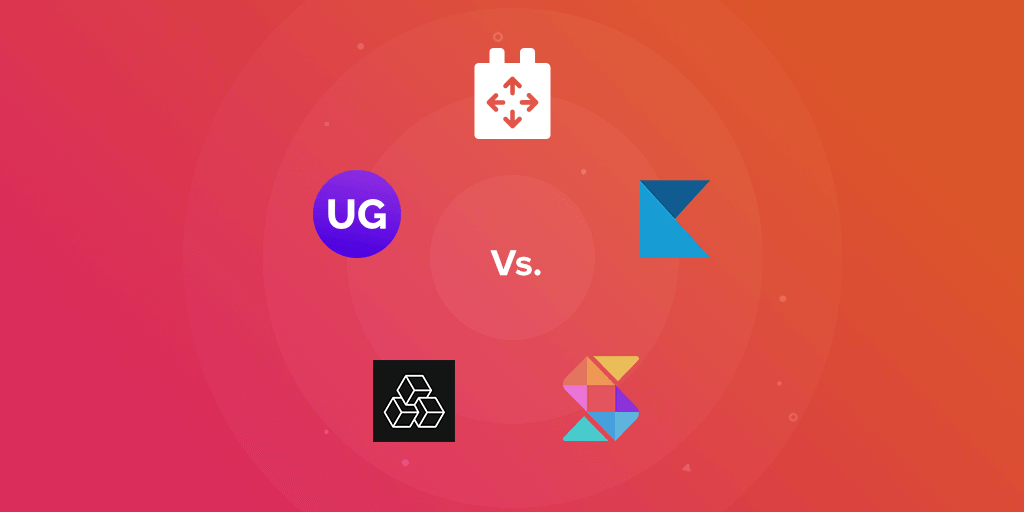 Almost two years ago, when Gutenberg arrived to WordPress, many felt that it was a half-baked product. Today, the Block Editor is mature and solid. Just like WordPress itself, the Block Editor provides a solid foundation for building the basics. Plugins add the design features that you'll need to build great looking, responsive and custom sites.
In this article, we're highlighting five great plugins that add this functionality to the Gutenberg Block Editor. Each of these expand on Gutenberg's foundation and offer unique blocks and features to help you build beautiful, usable, multilingual sites.
On top of that, each of these plugins is WPML-recommended. This means the plugin authors test thoroughly and work closely with WPML to ensure ongoing compatibility.
Page Builders vs. Blocks
Both 3rd-party page builders and the built-in Block Editor in WordPress allow you to design great sites. The benefit of using Gutenberg is that it's part of the WordPress Core. By basing your design on blocks, you reduce the number of plugins running on your site, avoid compatibility issues and improve the site's performance. This means fewer support issues from your clients.
Translating is simple, and the process is similar for all of them. Read more about translating content created with Gutenberg block plugins.
Gutenberg block plugins at a glance
Each plugin has its own great lineup of blocks to build on Gutenberg's functionality. The table below compares the plugins on some of the more popular blocks.
Even if a plugin doesn't have a specific block, you may still be able to create it using a different block. For instance, you can make a great looking testimonial using a banner block. Or, you can add social sharing buttons using an icon block.
| | | | | | |
| --- | --- | --- | --- | --- | --- |
| | PublishPress Blocks | Kadence Blocks | Ultimate Addons for Gutenberg | Stackable Gutenberg Blocks | Toolset |
| Cost | Free | Free or Pro for $59 per year | Free | Free or Premium for $35-99 | $69-299 |
| Layout-related blocks | Columns, Tabs, Tables, Accordion, List | Row/Layout, Tabs, Accordion, Spacer/Divider, Info Box, Split Content (Pro), Post Grid/Carousel (Pro) | Columns, Sections, Post Layouts | Container, Advanced Columns & Grid, Accordion, Card, Separator, Divider, Spacer | Grid, Container |
| Media | Video, Image, Slider | Advanced Gallery, Image Overlay (Pro), Video Popup (Pro), Advanced Slider (pro), Gallery Extras (Pro) | None | Image Box, Video Popup | Image, Video, YouTube, Slider, Gallery |
| Map | Yes | No | Yes | No | Yes |
| Customizable Button | Yes | Yes | Yes | Yes | Yes |
| Custom Search | Yes | No | Yes | No | Yes |
| Social Sharing | Yes | No | Yes | No | Yes |
| Testimonial | Yes | Yes | Yes | Yes | Yes |
| Counting/Number Visualization | Count Up | No | No | Count Up | Progress Indicator, Countdown |
| Inline Notice | No | No | Yes | Yes | No |
| Forms | Contact Form, Login & Register, Email Opt-In | Form, Form Extras (Pro) | Contact Form 7 Styler, Gravity Form Styler | No | Form |
Each plugin has unique blocks and features. Keep reading for more on what sets each of them apart.
PublishPress Blocks
PublishPress Blocks is a free plugin that offers 22 additional blocks for the Gutenberg editor.
Some standout blocks include their variety of form blocks. Add a Contact Form, Login & Register, or Email Opt-In block to keep in touch with your users and offer more specialized content. The email and contact forms include the option to add a Google reCAPTCHA so you're not bothered by bots or spam.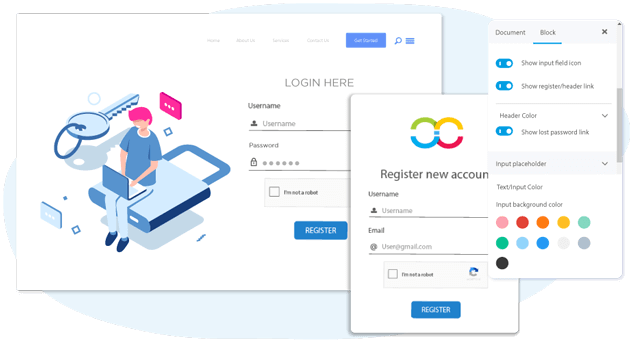 PublishPress is also unique in its ability to create editor profiles. This means you can control who can use certain blocks. It can be useful if, for instance, you want to keep your site's design consistent by only using a set number of blocks.
Learn more about translating your PublishPress content WPML.
Kadence Blocks
Kadence Blocks is another free plugin. You can add even more options by upgrading to the affordable Pro version.
The basis of Kadence Blocks is its Row/Layout block. This allows you to easily choose and adjust your page's layout just by clicking and dragging. You can also change up your layouts with easy-to-use Tabs and Accordion blocks.
Kadence Blocks offers an amazing design library of pre-built sections. In this way, Kadence Blocks acts like a page builder by allowing you to pick a beautiful layout and customize it with your own content. Set block defaults like custom color palettes and fonts. This makes it easy and fast to keep consistent design elements across your site.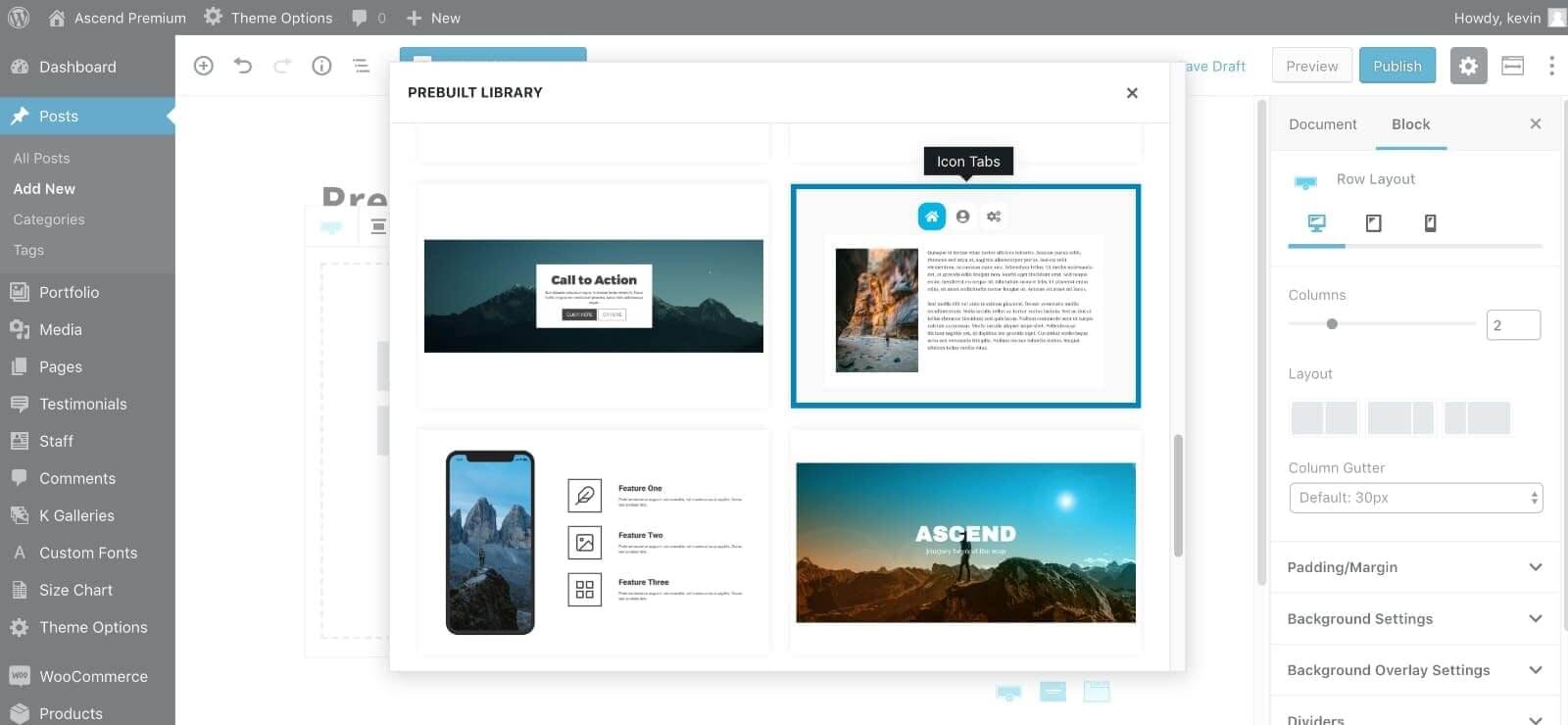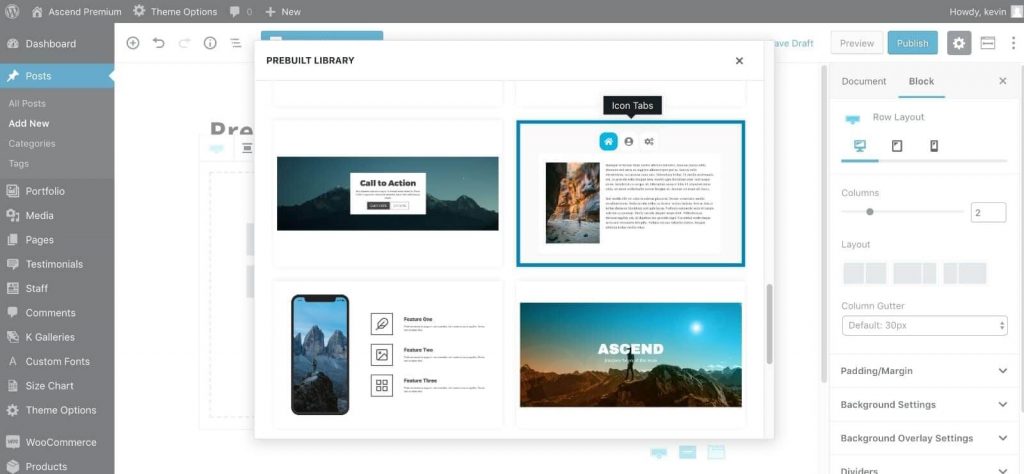 The Form block is easy to add and doesn't require any extra plugins to work.
Ultimate Addons for Gutenberg
Ultimate Addons for Gutenberg is developed by the same team that created the popular Astra theme. It includes a library of pre-built demo sites for you to see what's possible with their plugin and provide great starting templates.
Ultimate Addons for Gutenberg offers 22 blocks, including some unique ones. Included are two SEO-related blocks, with which you can create How-To and FAQ schemas. Expand your layout options with a Content Timeline and Post Timeline blocks. Improve your site navigability with a Table of Contents block and WP Search block.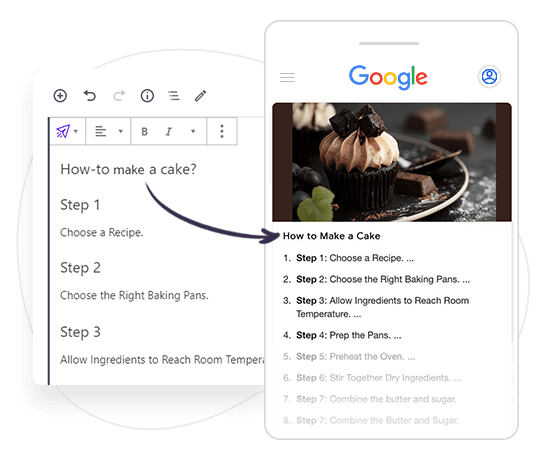 If you use Contact Form 7 or Gravity Forms, it includes styling blocks to make your forms stand out.
Read more about translating your Ultimate Addons for Gutenberg content with WPML.
Stackable Gutenberg Blocks
Stackable adds 25 blocks and almost 300 pre-built block designs to the Gutenberg editor. Like Kadence Blocks, these pre-built designs offer a page-builder-like experience.
You can test different preset layouts and shapes with just a click, and use their Separator block to add super unique section separators in between your content. Stackable contains lots of design options to further customize your blocks.
You can display your media beautifully with their Image Box and Video Popup blocks. Draw attention to important content with Feature, Feature Grid, Call to Action, and Card blocks.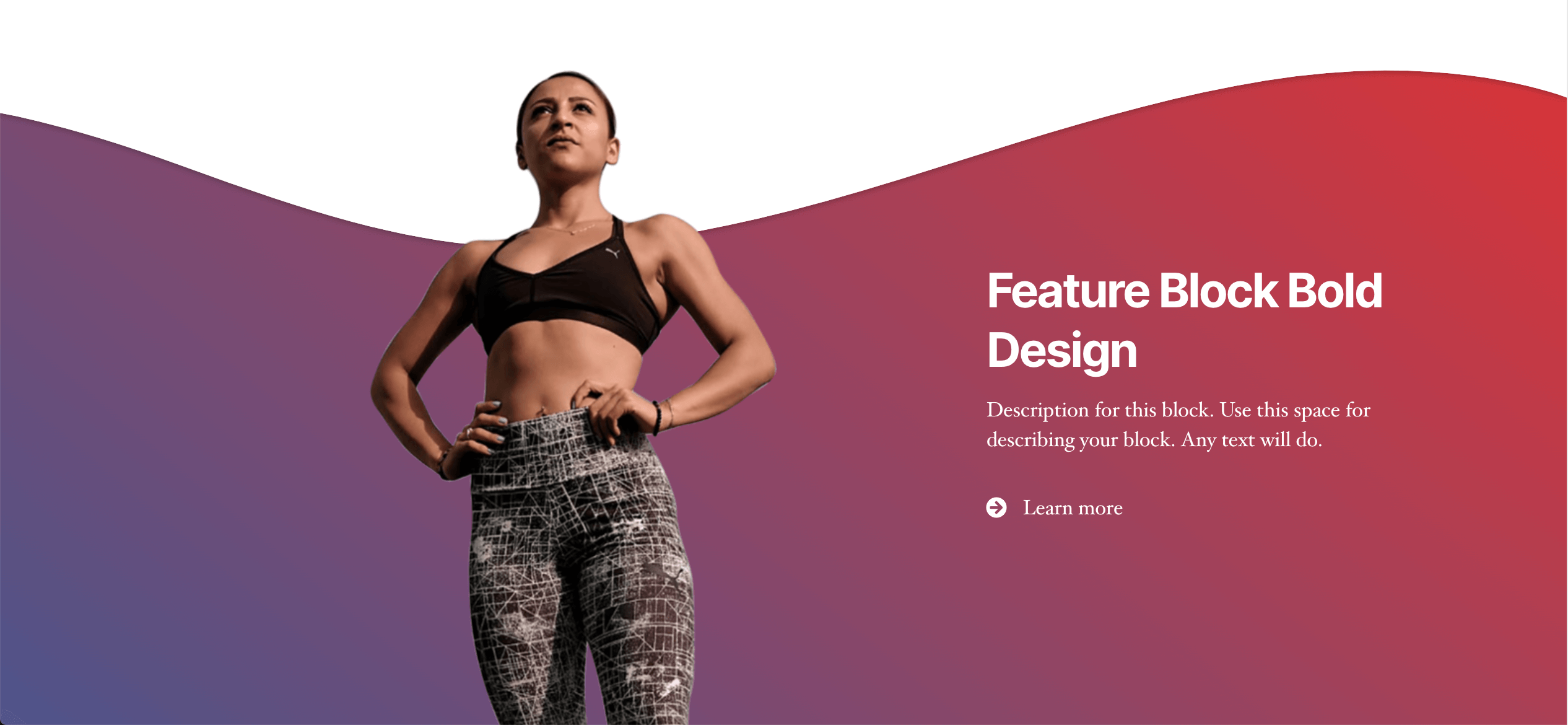 Check out this video to learn more about translating Stackable Gutenberg content with WPML.
Toolset
Toolset's unique ability is to display Dynamic Content. Toolset lets you set-up custom types, fields and taxonomy and display them using blocks. Toolset makes it easy to build custom directory, listing, membership and e-commerce sites without coding.
This ability to display dynamic content also allows you to build robust search features. Add fields and filters to display exactly what your users are looking for. Plus, design exactly how you would like search results to appear.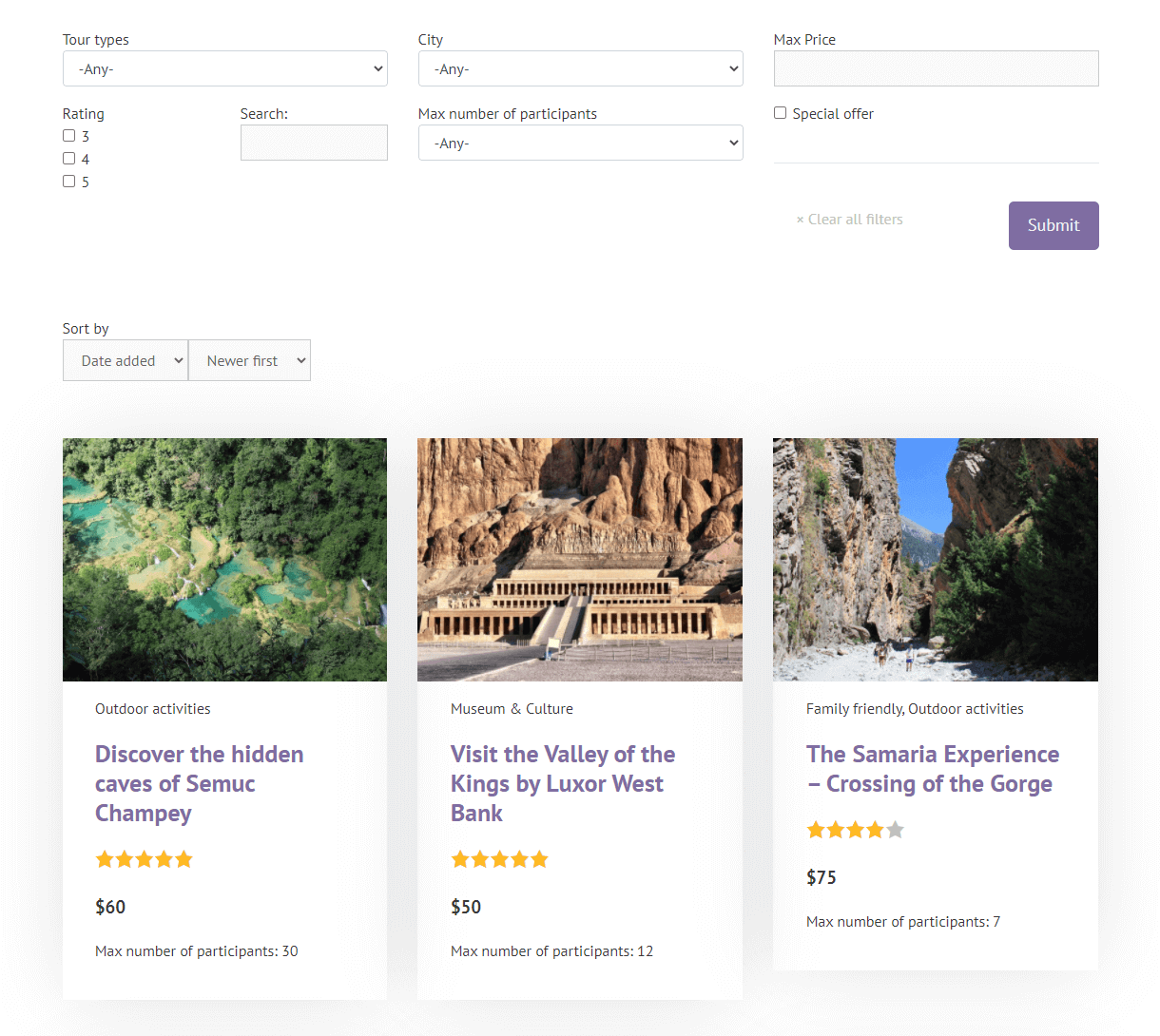 The View Block is Toolset's most powerful and advanced feature. It allows you to create custom lists of content with any design and styling that you choose. With the View block, you can create grids, tables, lists, custom searches and even plot markers on maps.
Leave a comment
Do you use any of these plugins to add functionality to the Gutenberg editor? Which blocks do you find most useful? Let us know in the comments below, and we'll respond!