The right lead generation and email marketing tools can streamline the process of reaching your preferred audience and sending targeted campaigns in their language. Here are some WPML-compatible plugins and tools to help you grow your global marketing efforts.
What is Lead Generation?
Lead generation identifies website visitors who are interested in your products or services. You can turn them into followers or potential customers through engaging calls-to-action (CTA) or incentives. They can opt in to your list through newsletter sign-up forms, pop ups, landing pages, or chatbots.
This allows you to build a database for future marketing, sales, and communication efforts.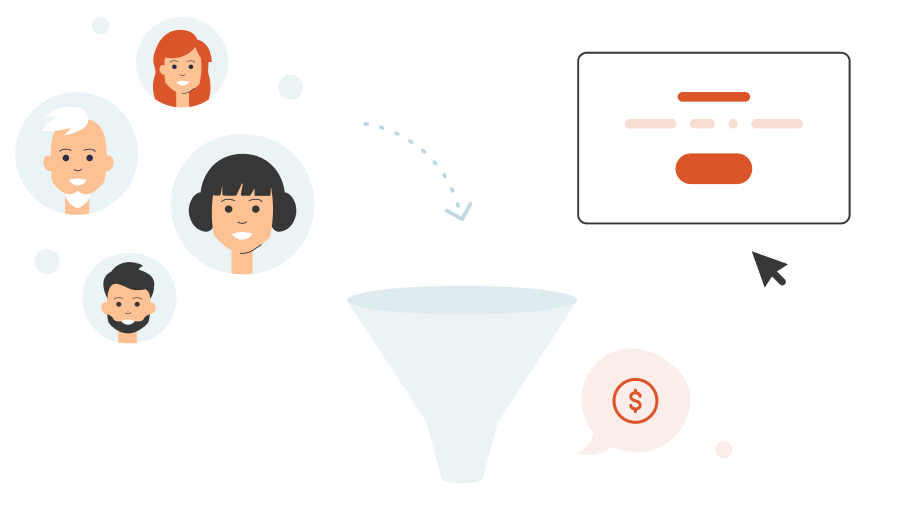 What is Email Marketing?
Email marketing is contacting your list of leads with relevant and important information for them. Once you start generating your list of subscribers, you can contact them via email to:
Let your audience know about upcoming events, sales or product launches
Encourage purchases with special offers or sneak previews
Welcome and onboard new clients
Remarket to customers who haven't purchased or engaged with you in a while
Send surveys to clients or potential customers to help improve your products and services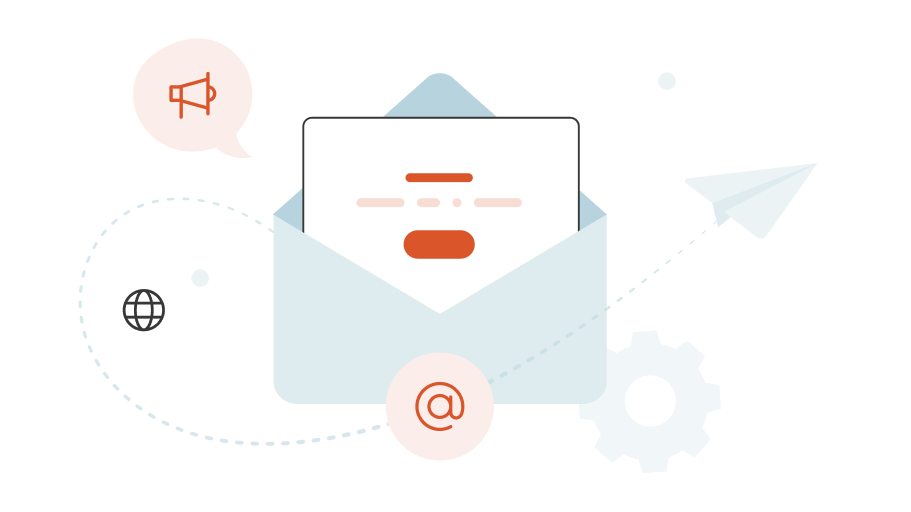 Lead Generation and Email Marketing for an International Audience
Expanding globally with a multilingual site can do great things for your business, such as:
Increase sales outside of your local demographic
Expand your audience and viewership
Grow your business's international reputation
You can use lead generation and email marketing strategies on an international scale. However, there are a few more things you need to consider.
For example, you need to make sure that any CTAs, pop ups and forms are available in your visitors' native language.
Once they have submitted their details, you need to add them to a mailing list appropriate for their language preference. This will allow you to target them in campaigns for their specific language or demographic.
Communicating with your leads in their preferred language gives you a better chance to convert them into engaged clients. This builds also trust with your international audiences and encourages them to keep returning to your site.
You can combine the multilingual features of WPML with a reliable lead generation and email marketing tool to achieve these outcomes.
Email Marketing and Lead Generation Tools We Recommend for Multilingual WordPress Sites
To improve your global marketing strategy, choose tools and platforms that work well in a multilingual context. The options below have been tested on WordPress sites that use WPML. Any of them can streamline your marketing efforts while keeping your audiences' preferred languages in mind.
See a side-by-side comparison of all the options listed below.
HubSpot is considered to be one of the most complete Customer Relationship Management (CRM) tools on the market. It can help you manage your business's marketing, sales, operations and customer data from one centralized platform.
It can help you collect leads, store contacts and send targeted email campaigns. This makes it a powerful option for businesses who want to analyze how people interact with their website. Then, they can use this data to improve inbound marketing strategies.
With their free WordPress plugin, you can:
Add forms and live chats to your site to sync directly with your HubSpot CRM database
Collect information about a lead's language preferences
Send newsletters to contacts based on language preferences and track their performance
Automate your emails and conduct A/B testing
Track how your contacts are engaging with your WordPress site
Pricing
HubSpot's Marketing Hub offers different pricing tiers depending on what you need from their platform. The free tier includes basic lead generation and email marketing features. You can always upgrade as your needs change.
Plus: Are you running a multilingual WooCommerce store and want to synchronize your customer's data to your HubSpot CRM account?
HubSpot for WooCommerce is a free plugin from the team at MakeWebBetter that allows you to:
Create detailed customer profiles in your HubSpot CRM account
Track abandoned carts and currency preferences
Segment contacts based upon various attributes and send targeted campaigns to maximize conversions
This plugin is fully compatible with WPML's multilingual and multi-currency features.
Bloom is an opt-in plugin designed specifically for WordPress. It lets you create eye-catching popups and opt-in forms that help capture leads. With Bloom, you can:
Choose from dozens of pre-built templates
Set display triggers based on website visitors' activity
Target specific pages on your site where you want your forms and popups to appear
Track performance of your forms and lead conversions
This plugin connects with popular email marketing and CRM platforms such as Mailchimp, HubSpot, ConvertKit, and more. For multilingual sites, you can create popups and forms in other languages. Then, you can add new leads to your mailing lists, and segment those lists accordingly.
Bloom is a simple and effective solution by the developers of Divi. It's great if you already use an email marketing platform and are looking to make your CTAs and forms more engaging.
Pricing
Bloom is a premium plugin and comes in a package with other Elegant Theme products. Bloom needs to be connected to an email marketing tool, so be sure to include that when calculating your costs.
OptinMonster's Popup Builder plugin allows you to create a variety of eye-catching CTAs. It uses an intuitive drag-and-drop builder and allows you to chose from over 400 pre-made templates. It also includes 12 popup styles, including but not limited to:
Lightbox Popups
Floating Bar Popups
Slide-in Popups
Fullscreen Welcome Mats
Inline Signup Forms
Sidebar Subscribe Forms
You can also choose when and where your pop ups appear on your site and set up A/B testing to optimize your sign ups.
Similar to Bloom, OptinMonster is perfect if you're looking to improve your lead conversions and already have an email marketing platform you know and love. When integrated with one of its supported email marketing platforms, you can create segmented mailing lists from the leads you have generated from your OptinMonster pop ups.
Pricing
Although the WordPress plugin is free, you will need a premium OptinMonster account. OptinMonster requires you to connect to an email marketing platform to create lists directly from your opt-in forms.
Creating multilingual newsletters and forms with the Newsletter plugin
Newsletter is an email marketing plugin for WordPress users to build subscriber lists and send and track emails. It offers a simpler lead generation feature than other options on this list. However, it's able to send emails directly from the WordPress admin.
There is no additional email marketing tool required. This makes it great for those looking for a solid email marketing tool that also offers simple opt-in forms.
With the Newsletter plugin, you can:
Add multilingual signup forms using a shortcode or widget on your site
Segment users into the correct newsletter list based on the site language
Create newsletters using a convenient block-based builder
Send unlimited newsletters to unlimited subscribers
Pricing
Newsletter is a free plugin with the option to add more features using premium addons.
Mailchimp is one of the most popular email marketing tools on the market. If you already use Mailchimp, you can connect your WordPress site to your Mailchimp account using the MC4WP: Mailchimp for WordPress plugin. This allows you to sign up new subscribers and add them directly from your WordPress site to your Mailchimp lists.
The MC4WP plugin allows you to:
Add customizable CTAs such as widgets that can be displayed in posts, headers and footers.
Include your newsletter opt-in forms in other parts of your site, such as store checkout, contact forms, and more
Translate your signup forms using WPML's Mailchimp Multilingual glue plugin.
Pricing
Mailchimp uses tiered pricing based on the number of contacts you add. The MC4WP plugin is free with premium addons for extra features. WPML's Mailchimp Multilingual glue plugin is included with any WPML account.
Did We Miss One?
Is there a lead generation tool or email marketing platform we didn't cover here? Let them know you'd like their product to work on multilingual sites by joining our Go-Global program. Hopefully we will hear from them soon!
Let us know in the comments how you have been generating leads and running email marketing campaigns from your multilingual site!