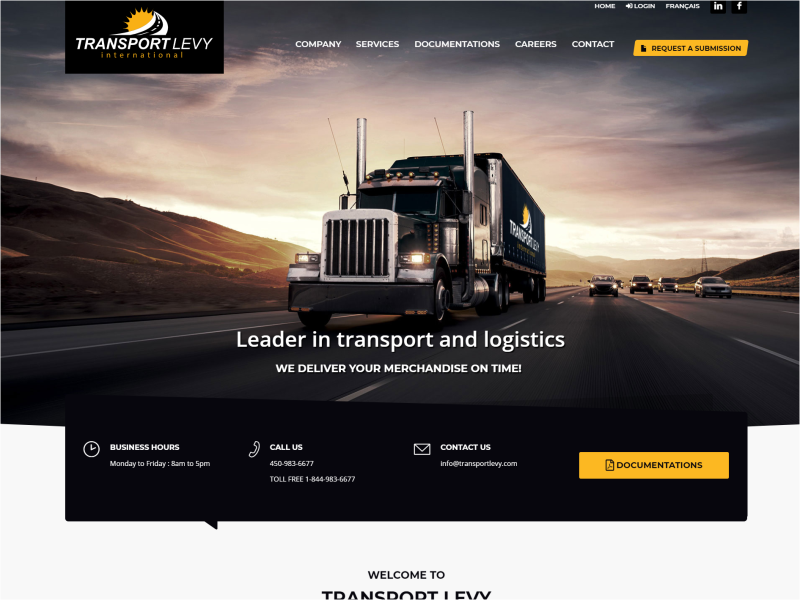 Transport Levy International is a transport company offering a range of different transportation services to shippers. The company makes it possible to transport goods efficiently and economically.
Transport can be either full or partial loads between Canada, the United States, and Mexico. The transportation is either by truck and rail. Also for a quick and economical solution, They also offer air transport and maritime transport for overseas.
***
The client is now able to update their content themselves using WPML's interface, preventing any content from being out-of-date.
They provide services in Canada and it was necessary to have a multilingual website in the two official languages to communicate both to English and French-speaking clients.
They have also a search engine Jobs portal to apply for available jobs for English and French-speaking clients.
https://www.transportlevy.com
How to build a multilingual membership website with WPML and Toolset
To build a multilingual membership site like this one with Toolset you will need to:
You can find more information in our guide to creating multilingual memberships sites using Toolset and WPML.
To translate your membership website with WPML you will need to
If you are assigning translations you will want to follow the steps above but you will need to send content for translation.
Report a problem