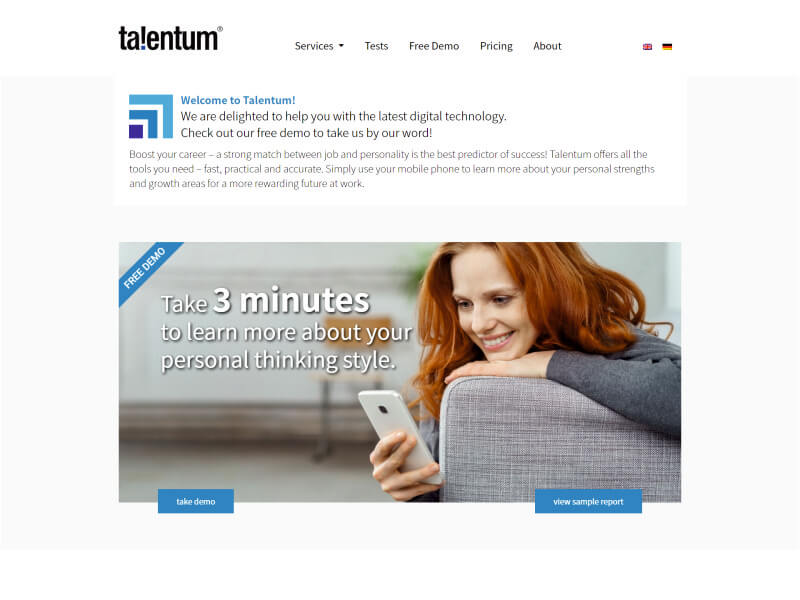 Talentum offers various online tests, e.g. on motivation, personality and stress, to learn more about your personal strengths and growth areas for a more rewarding future in your career.
In addition, Talentum offers consultations in the areas of assessments, coaching and consulting.
Switzerland is an internationally oriented country with a large percentage of immigrant workers. Many of these professionals do not speak German, but English. In order to reach this group of people who are interested in the topic of personal development, an English version of the website was created.
https://www.talentum.ch
Report a problem