The event management solution of choice to many of our clients is The Events Calendar plugin (often used with the Events Calendar PRO add-on). The Events Calendar is easy-to-use and loaded with many useful features such as adding venues and organizers and linking them to your events, using google maps to show an event's location, categorizing your events, choosing your preferred calendar view (week view, photo view, etc.), and much more.


Resolved issues
In collaboration with the Modern Tribe team, we managed to resolve many previous compatibility issues to ensure a flawless multilingual experience. Here is a quick list of the issues that we resolved together:
Creating recurring event instances in the secondary language.
Displaying the secondary language organizer and venue page on the front-end.
Fix WPML wrong URL in the language switcher for recurring events.
How it works
The WPML integration allows you to translate the events, organizers, and venues using the Translation Editor. All you need to do is create the event in the website's default language, click on the "+" icon, fill in your translated text, and save. Voilà!
Default language event page: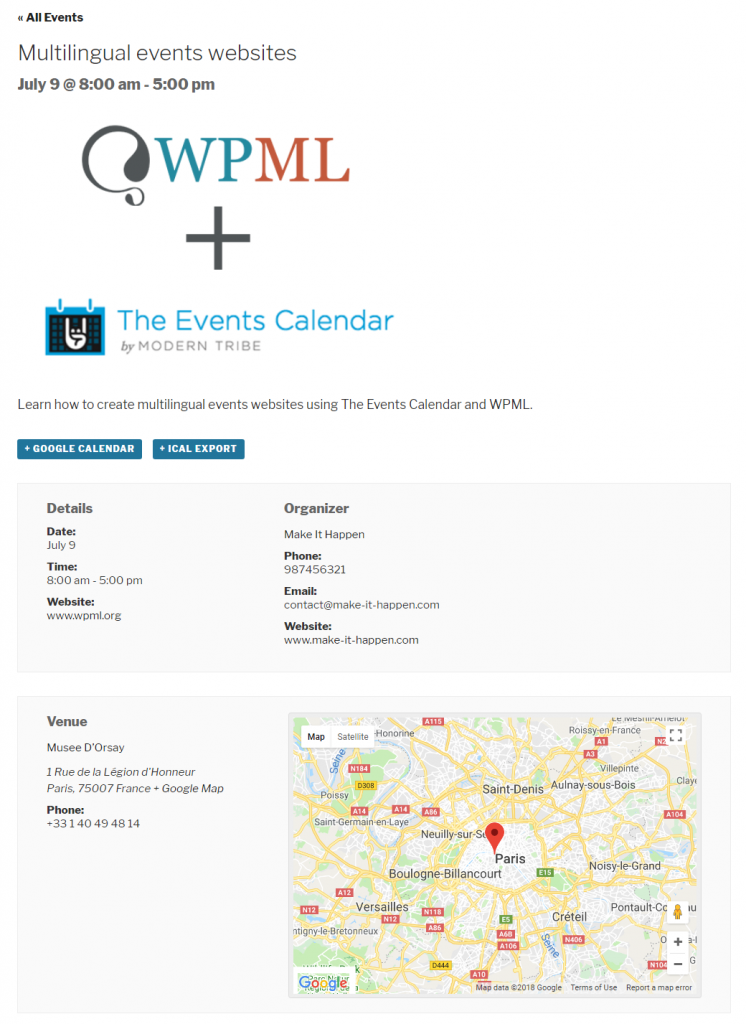 Secondary language event page: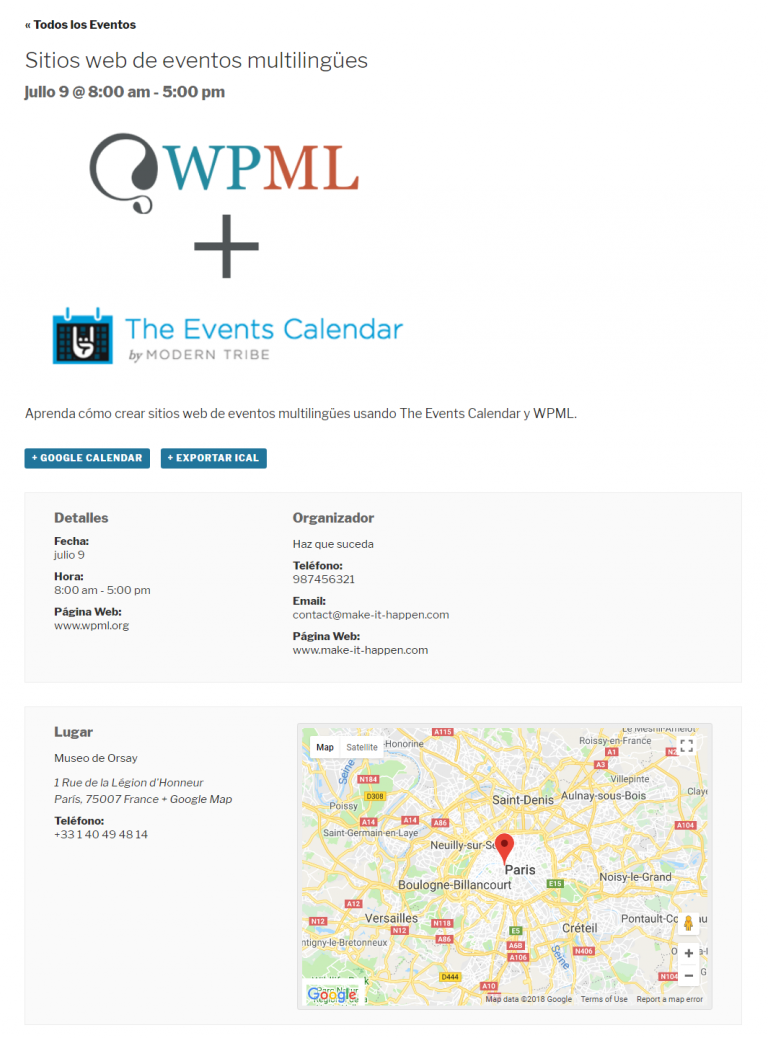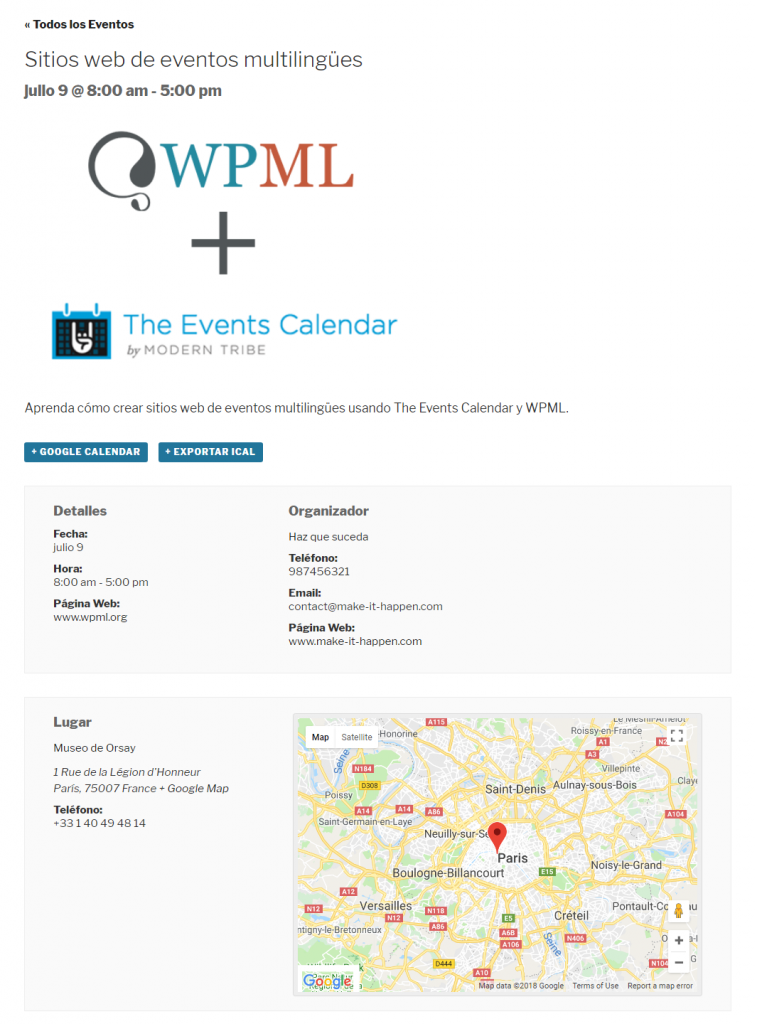 It is worth mentioning that, the Filter Bar add-on is also compatible with WPML. We have prepared a tutorial that explains in detail the process of building multilingual websites using The Events Calendar and WPML. The minimum version requirements for compatibility are WPML 4.0.4 and The Events Calendar 4.6.2. If you are using the add-ons mentioned above, you will need Events Calendar PRO 4.4.29 and/or Filter Bar 4.5.6.
WPML compatibility with other add-ons for The Events Calendar
We want to let you know that we are working closely with the folks at Modern Tribe to achieve full compatibility with The Events Calendar add-ons. Stay tuned!
Building multilingual websites using The Events Calendar and WPML? Share your experience with us in the comments section below.