You can translate WooCommerce Stripe test messages using WPML's String Translation, but even with Test mode enabled, these translations won't display on the front-end due to an internal issue.
When the Test mode is enabled, the WooCommerce Stripe Payment Gateway extension adds a test message to the front-end output. This message can be translated using WPML's String Translation, but the issue is that these translations are not displayed on the front-end.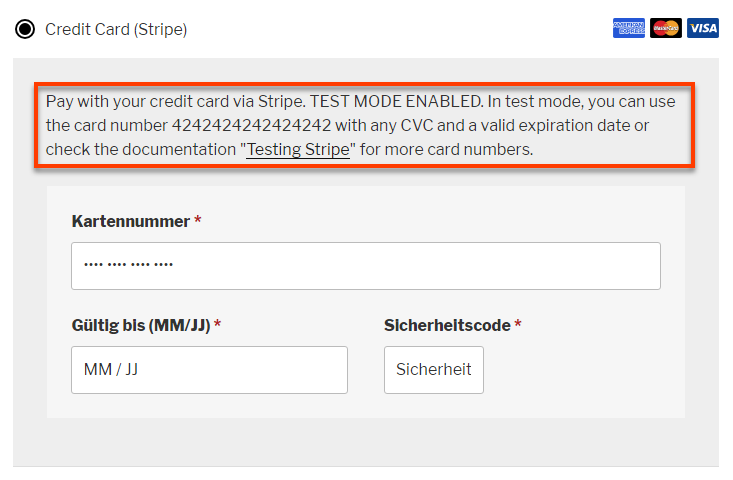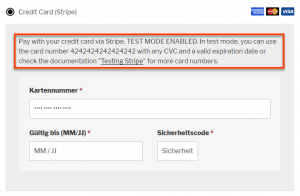 Please note that there is currently no plan to fix this issue. However, the Test mode is not to be used on live production sites anyway, so this should prove to be a minor inconvenience for you when testing your site.