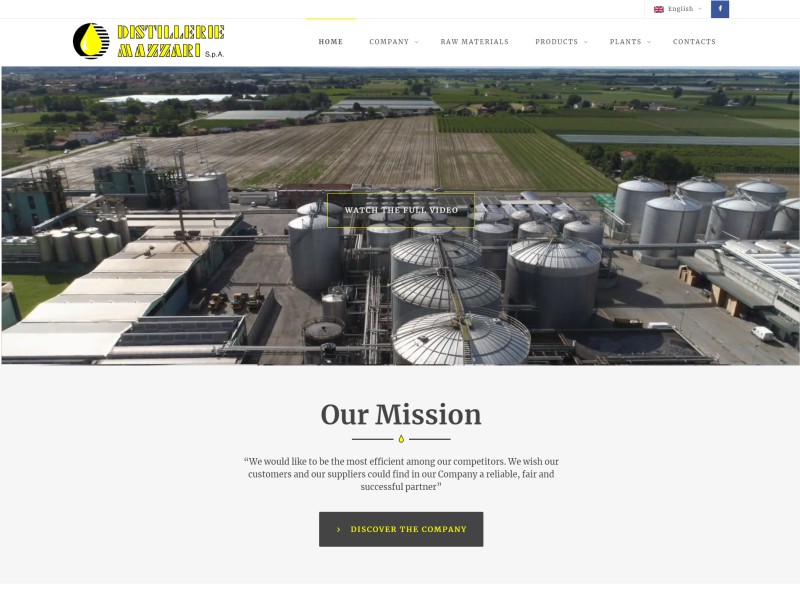 Distillerie Mazzari has chosen the technical support of SED Web for a total restyling of the company's online communication that has had as its focus the institutional website.
The platform for this great chemical and food production brand has been completely renewed, from graphics to textual content, from photographic contents to videos.
Technically, we have taken care of the implementation of the WordPress platform and we have edited the graphics highlighting every detail from the logo to the quality of the audio-visual and textual material. To highlight the company profile, the quality of the raw materials used, the production cycle and the Distillerie Mazzari products, we created an ad hoc photographic service and asked for the intervention of our partner Drone Project who took care of shooting video in different modes, including static shooting and shooting with the help of drones.
For a company of such high quality, we could only offer excellent service, with attention to the smallest details, with the same commitment as always. Our work and our precision for the realization of the new Distillerie Mazzari website also fully met the customer's expectations. We can not but be proud of it!
The company works also with international clients and partners. That's why the website was made available in English and Italian.
https://mazzarispa.com/en/
Report a problem