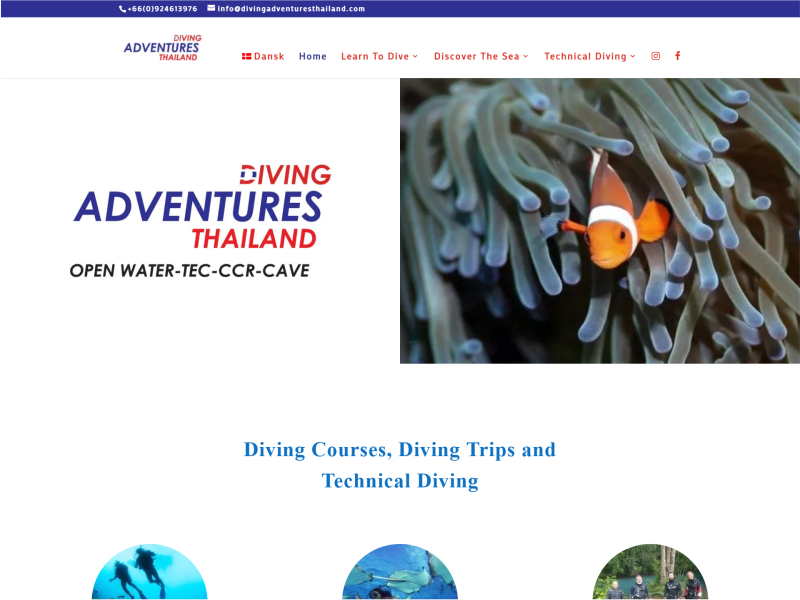 The site offers diving courses for beginners as well as technical diving courses to high levels. Diving trips and excursions are also promoted.
The target audience is divers and non-divers visiting Thailand who wish to experience or expand their knowledge in scuba diving.
The owner of the company is Danish and of course, promotes his services in Denmark but as he is also fluent in English, there is a need to offer the same services to a much more expanded target audience. With the site being translated to English, the possibility to offer divers services to English countries means that the number of potential customers is very much increased.
https://divingadventuresthailand.com/en/
Report a problem