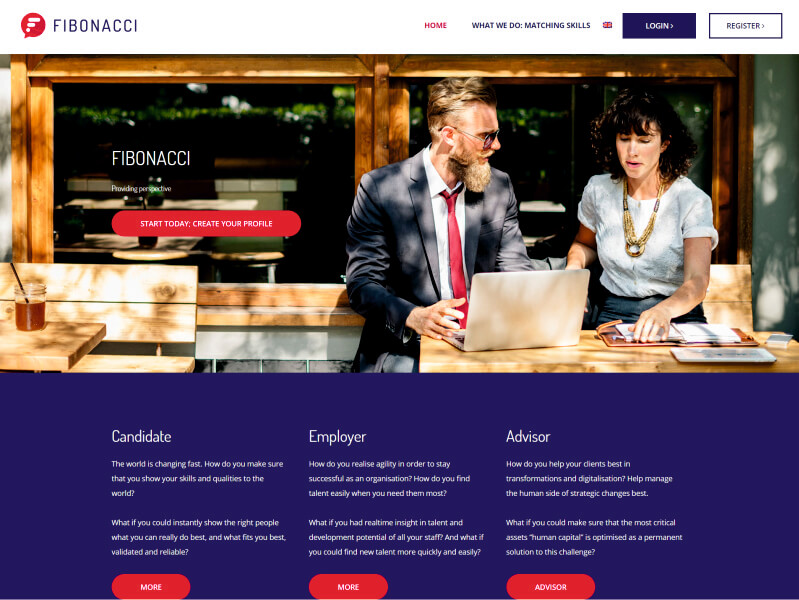 Fibonacci jobs - What they do: matching skills
Fibonacci principle: matching people, work and education
Fibonacci's platform connects talented people with work and employers, and with educational institutions. Recruiters, advisors and non-profit organizations can also make use of the platform.
Matching takes place at individual competency, skill or knowledge level. Missing skills can easily be identified and very specifically targeted and educated. Every person is a talent and can be developed further, provided that they are on the right job, at the right time.
They provide the platform that can facilitate this process for everyone involved. With an international audience, a multilingual website was a must.
https://www.fibonacci.jobs/en/
Report a problem