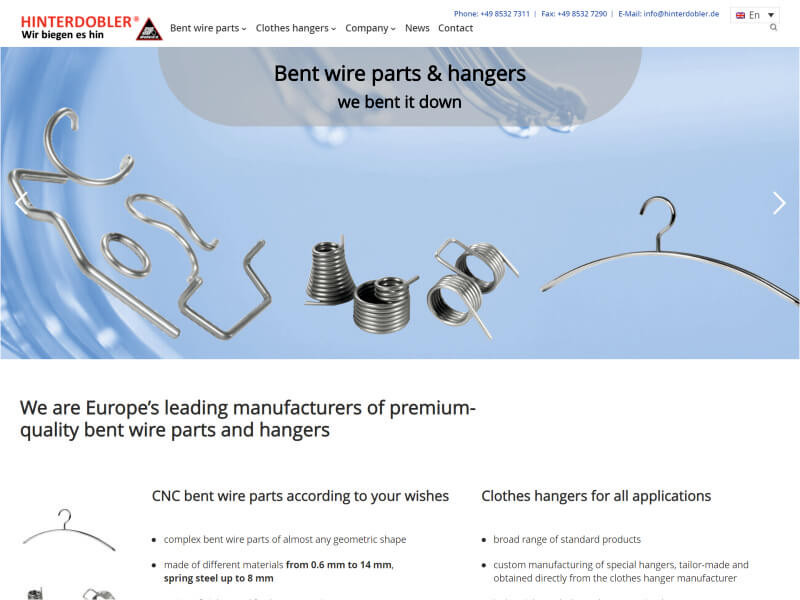 The Site is for Europe's leading manufacturers of premium-quality bent wire parts and hangers.
As a bent wire parts manufacturer
we have a wide standard range of high-quality hangers for various applications and offer custom product development.
The company is based in Germany and produces hangers for many Countries, so the Website needs a language-variation in English, too.
https://www.hinterdobler.de/en/
Report a problem