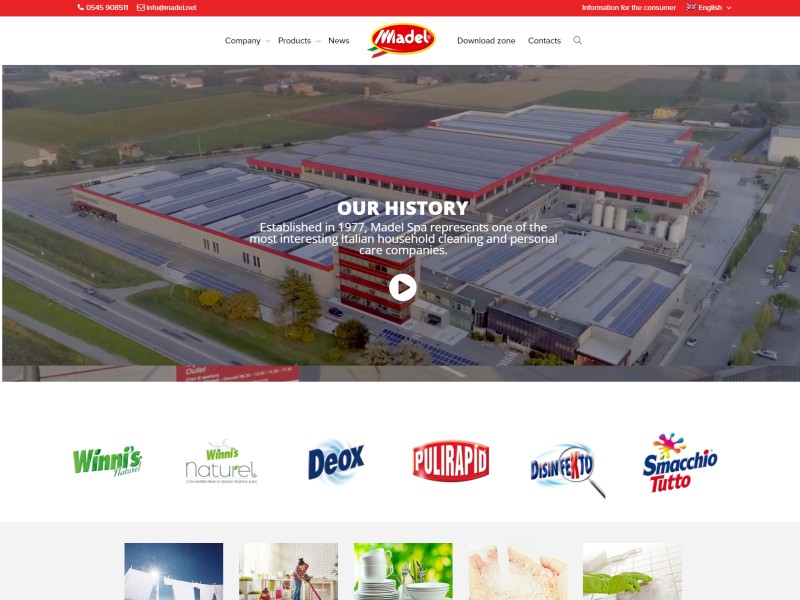 After the creation of the Winni's and Winni's Naturel brand site, our collaboration with Madel continued to bear important results. The group has indeed requested our support for the creation of an institutional website for the Madel brand.
The first great urgency of our client was to have a website that can be easily explored by all mobile and non-mobile platforms, with responsive graphics.
The new site is presented as an institutional showcase in which the varied production that belongs to Madel has been highlighted, giving space to all brands of the brand and their respective articles. Through a special function, the user has the opportunity to insert the barcode of the product and read the information on the technical data sheet of the product of interest.
The multilingual site was created in WordPress to encourage interactions independently by our customer, who can modify, add and remove content at any time.
We are proud to have started a new partnership with Madel, which sees us personally committed to the growth and consolidation of the company's online image. The project is constantly evolving and this is for us synonymous with the strong push to improve and improve the graphics and technical platform.
http://www.madel.net/en/
Report a problem