Progettato da YITH — visita Mindig
Il tema Mindig è stata testata più di 5 mesi fa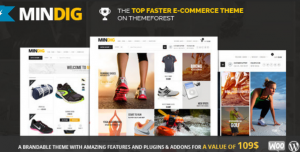 Mindig è un tema di e-commerce con molte funzioni integrate.
Compatibile con WPML Testato dal team di WPML

Theme's Category:
Multiuso, e-commerce
Versione 1.5.4 Ultimo test in data: 06/01/17
Themes designed by YITH
A WordPress theme for any shop for digital goods, especially for videogames.

Desire Sexy Shop is designed to meet the needs of those who wish to sell products with sensuality and style (as for shops of female or sexy underwear)

Un semplice tema di WordPress per alimenti e ristorazione.