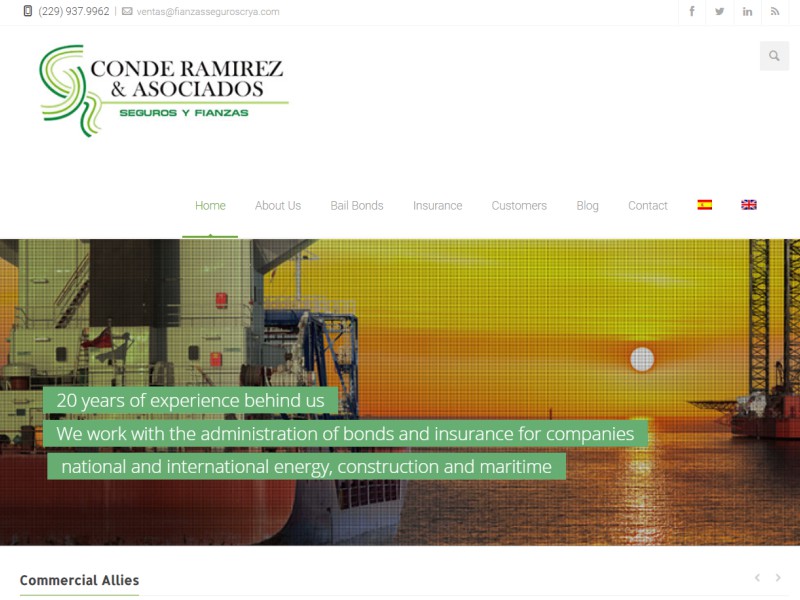 Group of Professional Agents engaged in the intermediation of financial products, certified by the National Insurance and Bonding Commission.
Counting more than 20 years of experience and working together with the best bondholders intermediaries, brokers and insurance companies in Mexico.
Having a website available in English and Spanish allowed to present themselves as a bilingual company and make business with more people in the region and abroad.
http://www.fianzasseguroscrya.com/en/
Report a problem