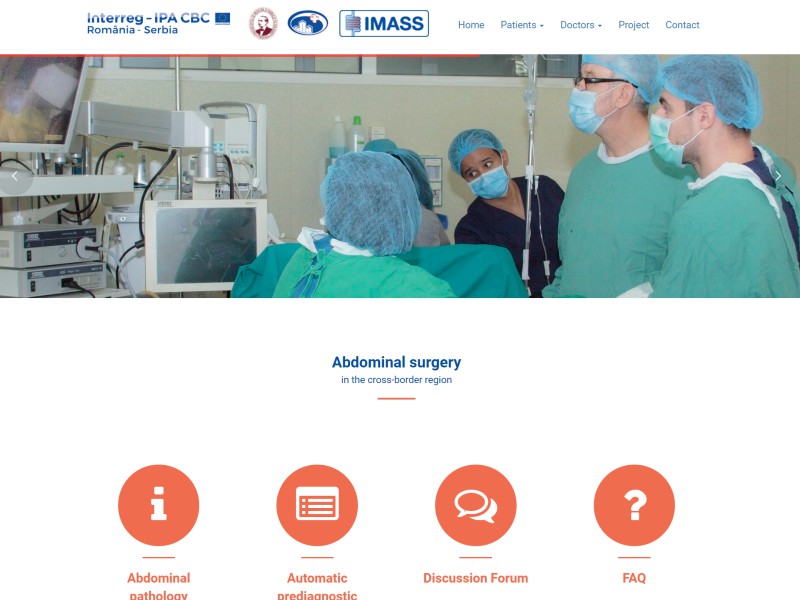 The project addresses the need for developing the abdominal surgery capabilities within the cross-border area. Although the advantages of laparoscopic surgery are far greater than traditional open surgery, there is a relatively low rate of laparoscopic surgeries within the total number of abdominal surgeries over the cross-border region. This is mainly caused by a deficit of capacities, both from the point of view of the available equipment and of the qualification of the medical staff. As laparoscopic surgery represents a new technique with a fast pace of development, the lack of qualification of the regional medical staff plays an important factor for the low rate of laparoscopic surgeries.
Target audience is:
Doctors from Romania, Serbia and abroad interested in abdominal surgery services.
Patients from Serbia, Romania and abroad.
This made it vital to have the following languages translations:
https://imass.umft.ro
Report a problem