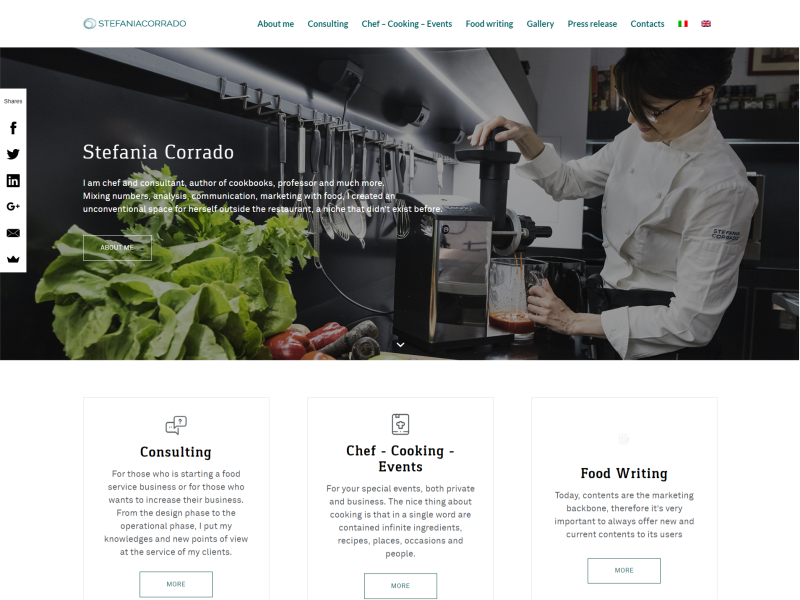 Stefania Corrado
Chef and consultant, author of cookbooks, professor and much more.
Mixing numbers, analysis, communication, marketing with food, she created an unconventional space for herself outside the restaurant, a niche that didn't exist before.
The website is aimed at local and international clients making it necessary to be presented in Italian and English.
https://stefaniacorrado.net/?lang=en
How to build a multilingual blog with Toolset
Report a problem