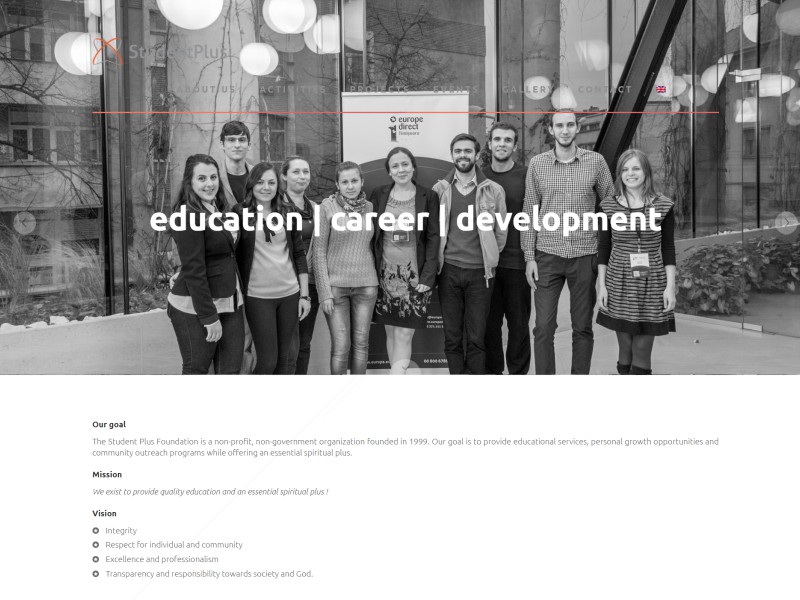 The Student Plus Foundation is a non-profit, non-government organization founded in 1999 . Our goal is to provide educational services, personal growth opportunities and community outreach programs while offering an essential spiritual plus.
Mission statement: We exist to provide quality education services and to offer an essential spiritual plus!
The organization is based in Romania and having a multilingual website is a great benefit to communicate to the Polish and English-speaking audience: students, supporters, volunteers, and simply visitors.
http://studentplus.ro
Report a problem