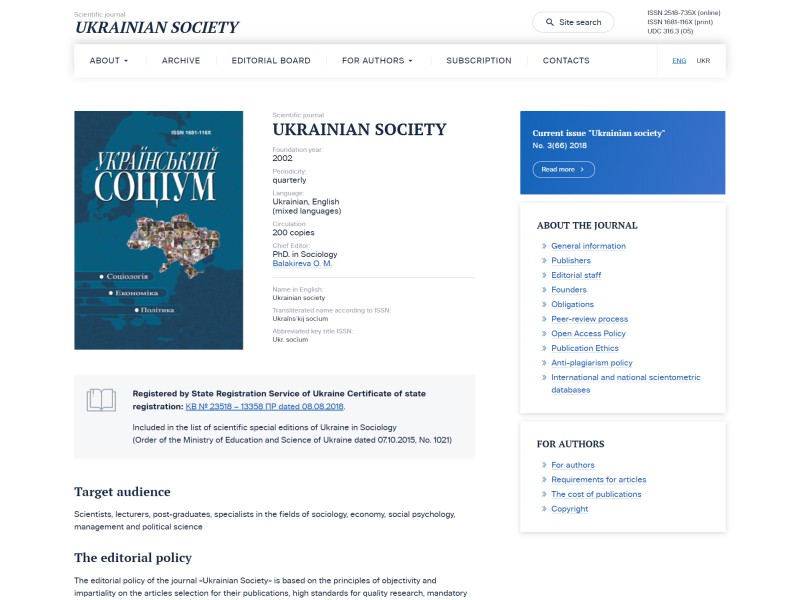 Scientific journal "Ukrainian Society" with a target audience of scientists, lecturers, post-graduates, specialists in the fields of sociology, economy, social psychology, managemen, and political science.
Journal's profile: the study of the social institutions and social structure development; a comprehensive analysis of the transformation processes of all social life spheres; the scientific study of interaction and mutual influence of social, economic and political processes; the role of values (including economic, work, democracy); the study of the market economy development and competition; the consideration of the topical issues of innovative development; monitoring of the population's perception of the socio-economic processes, it's the trust level to public institutions together with social and economic activity.
The online journal is available in English and Ukrainian for international readers.
https://ukr-socium.org.ua/
How to build a multilingual directory website with Toolset and WPML
Report a problem