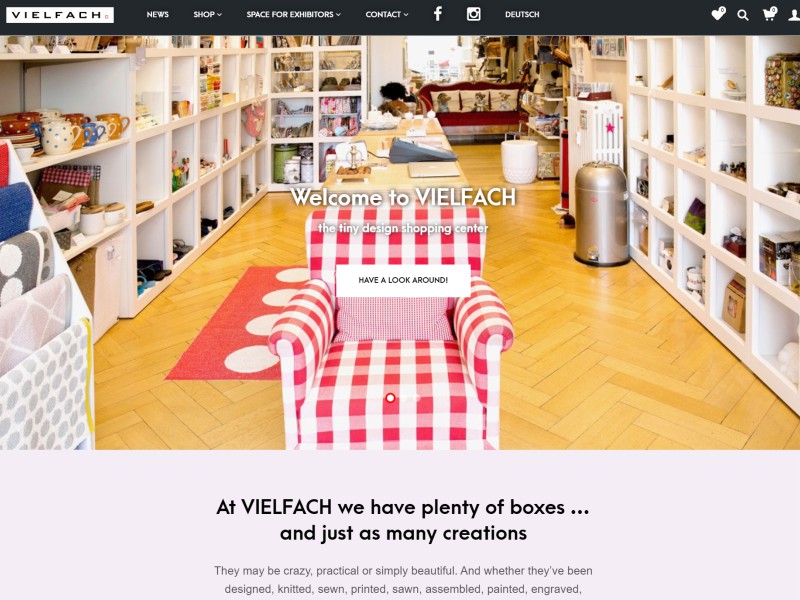 Welcome to VIELFACH, the tiny design shopping center.
At VIELFACH we have plenty of boxes … and just as many creations. They may be crazy, practical or simply beautiful. And whether they've been designed, knitted, sewn, printed, sawn, assembled, painted, engraved, written, filmed, moulded or invented, they've all got one thing in common: they're good to have. So if you're interested in a unique objet d'art, a Swiss-made original, a sophisticated accessory or an individual gift, or if you simply love creative ideas and fascinating design, you're certain to find what you're looking for in one of our huge selection of boxes.
They sell products online, and it was significant to have a multilingual website to communicate with English and German speaking customers effectively.
https://vielfach.ch/en/
Report a problem