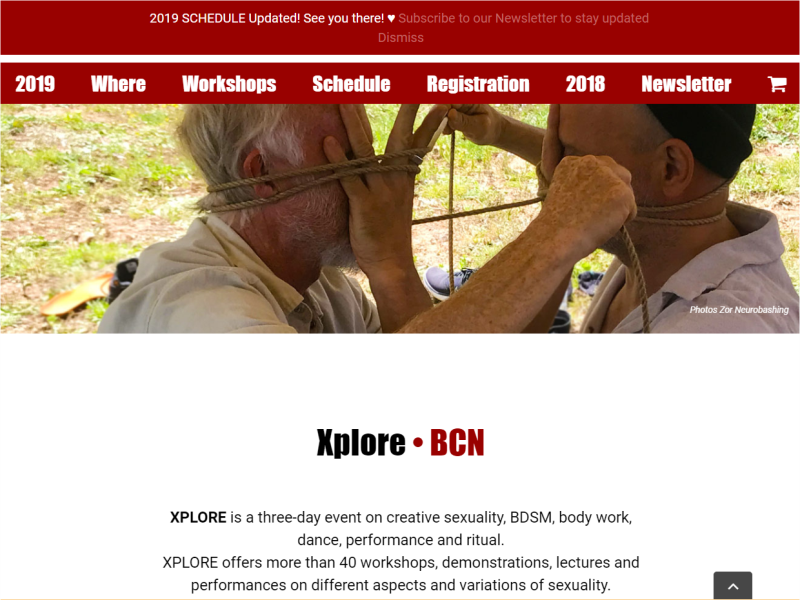 XPLORE is a three-day event on creative sexuality, BDSM, body work, dance, performance and ritual. It´s focused on different aspects and variations of sexuality. It takes place in different countries in Europe, with assistants from many different cultures.
This website is for the 2019 BCN edition and required to be both in Spanish and English to allow all kind of participants to register online and purchase their accommodation, catering and transport options safely.
https://xplore-bcn.com/en
How to build a multilingual e-commerce website with Toolset and WPML
To build an e-commerce site similar to this one with Toolset and WooCommerce you will need to:
Optional steps
Add a product categories slider
Create front end forms so users can add and edit products using Forms
Display information on store orders and which customers bought a product
You can find more details on each step within our guide to creating an e-commerce WordPress site. We have also created an example of a multilingual shop.
To translate an e-commerce website with WPML you will need to
If you are assigning translations
You will want to follow the steps above but you will need to send content for translation.
Report a problem