デザイン CSSIgniter — 閲覧 UltraSeven
テーマ UltraSeven 5ヶ月以上前にテストされました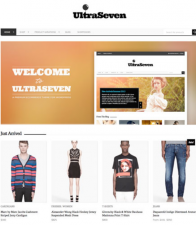 Themes designed by CSSIgniter
Blockchain is a business / cryptocurrency / ICO WordPress theme. ICO Advisor? Maybe focused on Bitcoin / Altcoin trading? Whatever your trade, Blockchain is here to help you build the perfect WordPress website.

Responsive WordPress theme specifically designed to showcase your hotel / resort in style

A WordPress theme for DJs, Solo artists, Bands, Collectives, Club Owners, music producers, events producers and anyone in the music industry.