We're happy to announce a new job board, which will help connect people who need custom development with those who can implement it.
Some people need help building entire websites. Others need help implementing a part of the site. Some need help building a connector to an outside service. Some need help turning a plugin or theme to be multilingual-ready.
Whatever you need, there's a contractor who can help you. Our job board allows posting projects and getting bids privately. Clients can share information and contractors don't go into a race-to-the-bottom.
Clients can post jobs for all contractors, or limit contractors based on their specialization or language.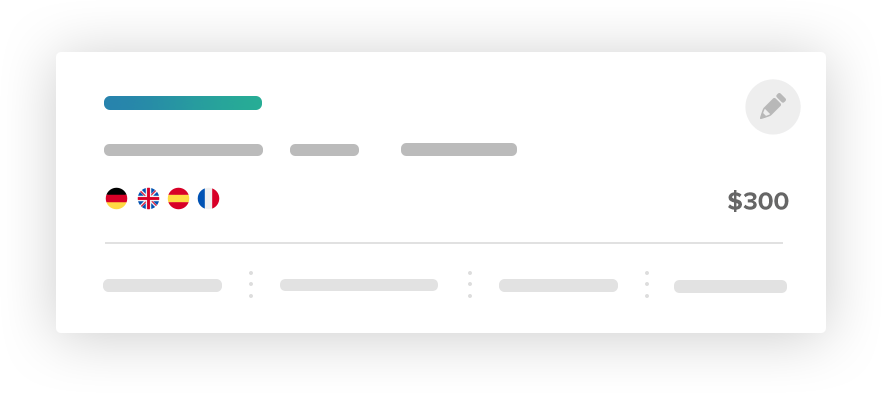 Once posted, any contractors who meet the job's criteria will receive an automatic notification. This will give them all the details of your job, and how to apply. The more criteria you add, the better your chances of finding just the right contractor.
Using the WPML job board is free
This is a free service that WPML provides. We don't charge clients to post new jobs. It doesn't cost contractors anything to apply for them.
So all transactions are entirely between the client and the contractor. We're here to help connect the best developers with people who have multilingual WordPress projects.
WPML's job board doesn't replace our support
When you buy WPML, you receive access to download and support. WPML support covers you for thing related to using our plugins and getting them to work on your sites. We are responsible for the correct functionality of our plugins and you don't need to pay contractors to resolve bugs and train you to use WPML.
We recommend reaching out to contractors when you need help with work that's clearly outside of the scope of support. Developing new sites, building custom functionality and adapting code to run with WPML are all great projects for contractors.
Who are WPML contractors?
All contractors listed on WPML.org are carefully vetted to make sure they're the best at what they do. We make sure that developers have demonstrated their abilities before being able to bid for jobs. So clients can be sure that the WPML job board is a source of qualified, capable developers. The best place to find the right people to help with multilingual projects.
Visit the new jobs board and start posting
Open a free account if you don't have one, and you can begin listing your jobs. When posting, remember that this isn't for support work. As a WPML client, you get that from us directly as part of your subscription. Only post jobs when you're looking for development work, rather than support.
Feedback? Ideas? Questions?
Leave your comments here and we'll get back to you.