For the last several months, WPML has been offering a limited-time bonus of 10,000 free words each month. This bonus will continue for one more month, and then we will return to our regular pricing.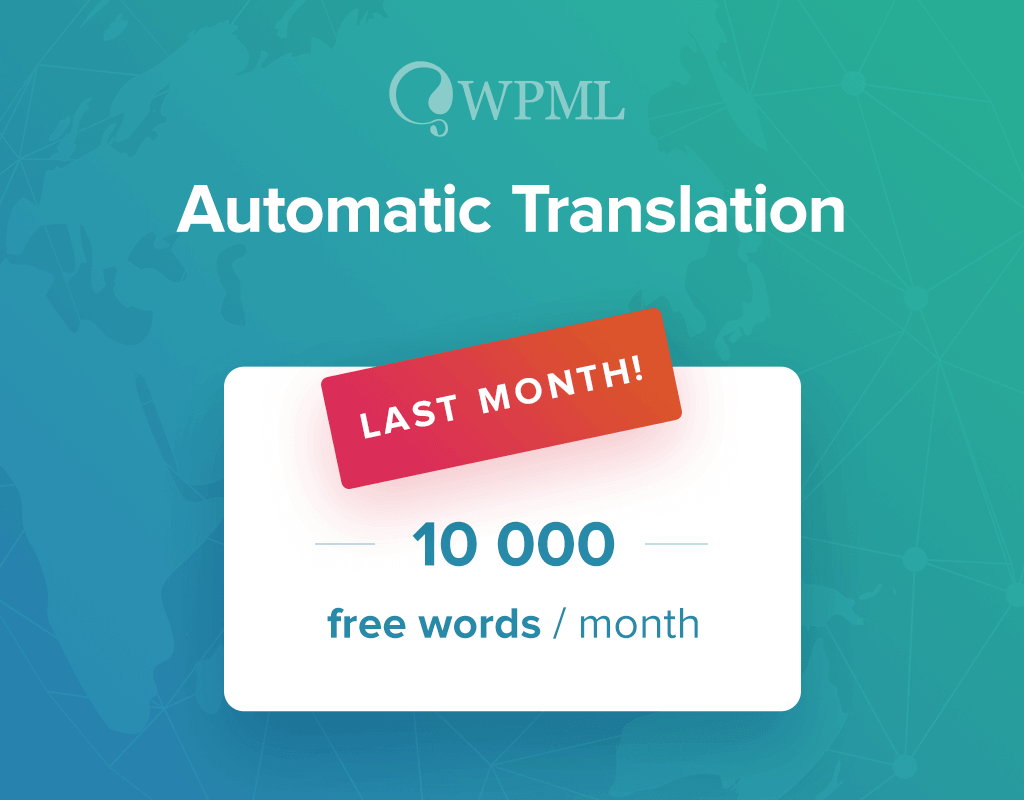 Since March, clients with active WPML subscriptions have been able to claim 10,000 free words to use with automatic translation each month. This limited-time offer will be ending on October 8th, after which, we will return to our regular automatic translation pricing.
Even with our regular pricing, sites that translate 2,000 words each month can use automatic translation for free! Prices for translating more than 2,000 words are affordable and charged based on your actual usage each month.
If you haven't yet, claim your last month of 10,000 free words. While you're at it, create an automatic translation account to start each month with 2,000 free words, even after October 8th!