About a month ago, we changed our automatic translation pricing for sites that use DeepL and Google Translate as their translation engines. After receiving your feedback, we are now lowering the number of credits required to use DeepL to translate your site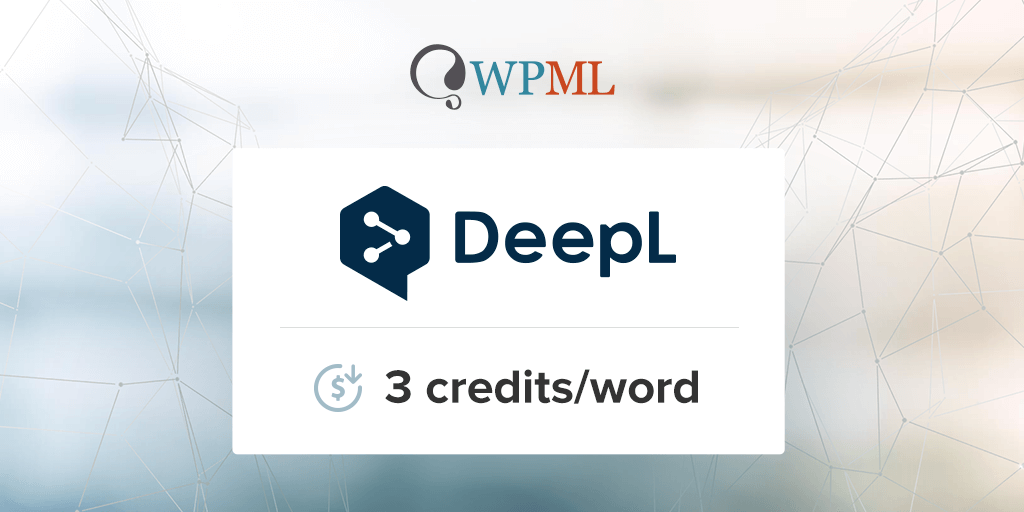 Automatic translation is charged based on the number of credits you use each month. You can choose from 3 automatic translation engines: Microsoft, Google, or DeepL. These translation engines each require a different number of credits per word due to the quality of their translations and the complexity and cost of their integration with WPML.
The credit value of Microsoft Azure and Google Translate remain the same, however DeepL's cost has been reduced. The new breakdown is as follows:
Microsoft Azure = 1 credit/word
Google Translate = 2 credits/word
DeepL = 3 credits/word
Read more about pricing for automatic translation.
Please note: If you already have a DeepL account, it's not possible to use your existing account through WPML. WPML's automatic translation feature includes the convenience of translating your site instantly within your site's admin, plus integration with additional features such as translation memory, a customizable glossary, spellchecker, and more. If you prefer to continue using your personal DeepL account over the integration with WPML, you can use our XLIFF export feature to manage your translation jobs.
Questions?
Let us know your questions and comments below!