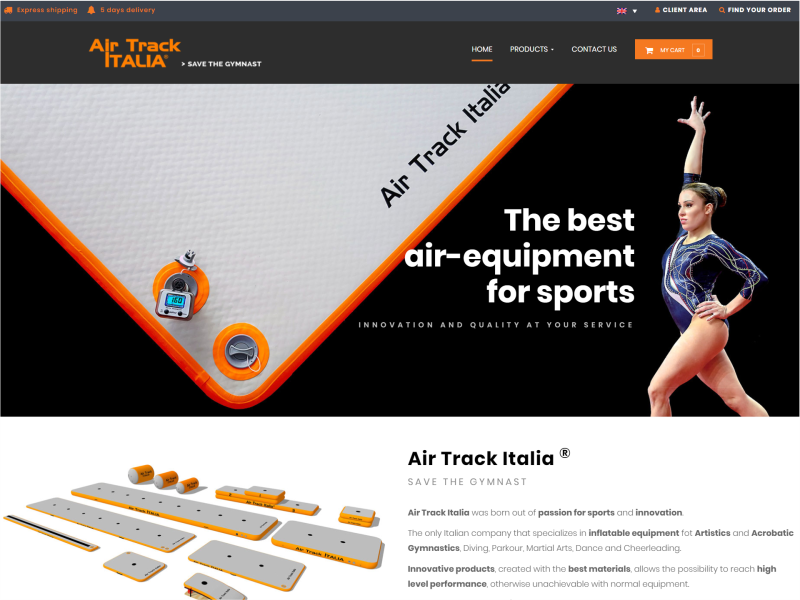 E-commerce site developed with the aim of presenting and selling the sports equipment produced by the company online.
It is written in Italian and English and is aimed at gyms, sports centers and private individuals on the Italian and foreign markets.
Each product is described in detail through images, texts and technical documentation and can be easily reviewed by users.
A section dedicated to frequently asked questions provides in-depth information on the use and maintenance of the products, on how to purchase and shipping the goods.
The site provides for the payment of orders by advance bank transfer and is integrated with the management software used by the owner company.
For the Italian version a form has been developed for the long-term rental of the company's products: here the user can select those of his interest, displaying a detailed estimate in real-time, and choose whether to proceed with sending the documentation to request a rental or simply to receive a copy of the quote by email.
https://www.airtrackitalia.com/en/
Report a problem