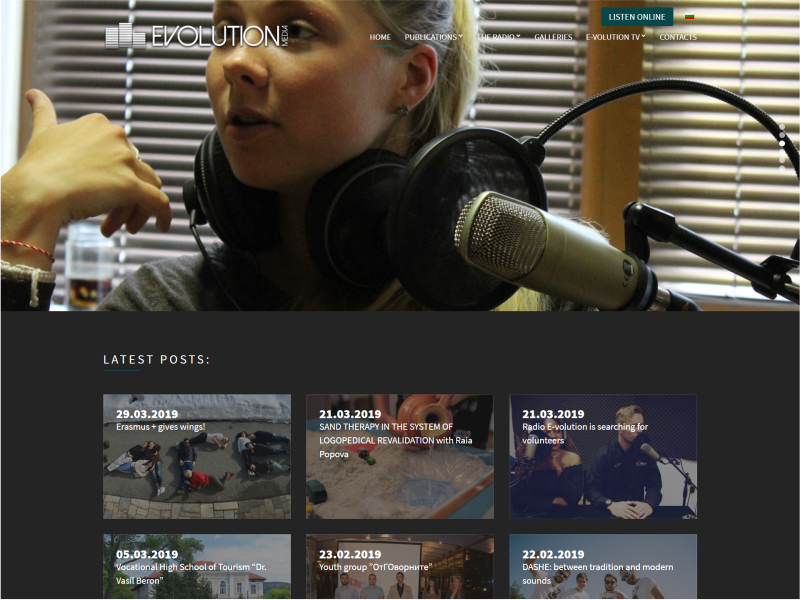 Bilingual Website built for online radio which wants to grow to an online media.
E-volution media is supported and co-funded by the European Solidarity Corps of the European Union.
Media, broadcasts and etc. are created by passioned young volunteers from Europe.
The target audience is young people from Bulgaria and Europe.
Languages supported by the website and the media:
https://e-volution.media/en/
Report a problem