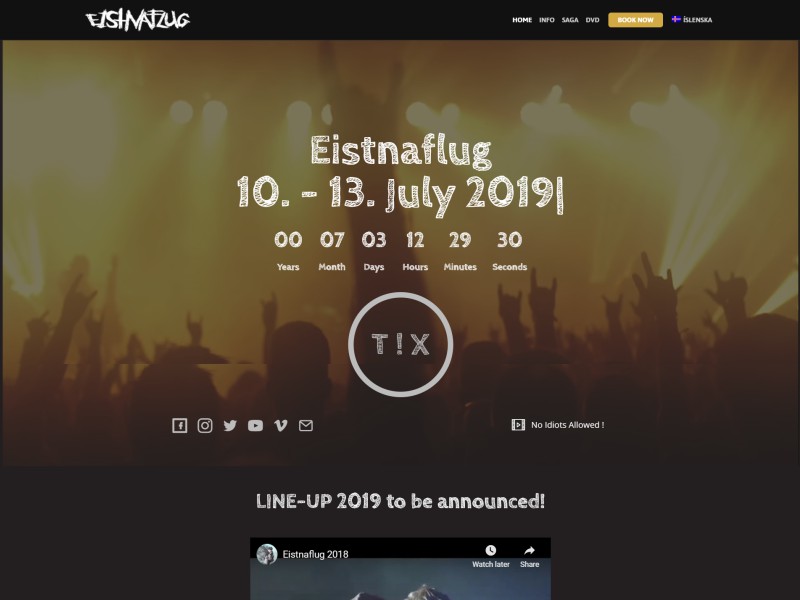 Eistnaflug is a metal festival in Iceland that has taken place annually since the summer of 2005.
Eistnaflug is an indoor festival situated in Neskaupstaður a quaint little town located on the Norðfjörður fjord on the Eastern coast of Iceland, 700km away from Reykjavik.
Eistnaflug started out as a small one-day metal festival on the 27th of August 2005 but has since grown into a four-day festival where metal, hardcore, punk, rock and indie bands share the stage.
The festival welcomes visitors from around the world. For this reason, the website was made multilingual in English and Icelandic.
https://eistnaflug.is/en/
Report a problem