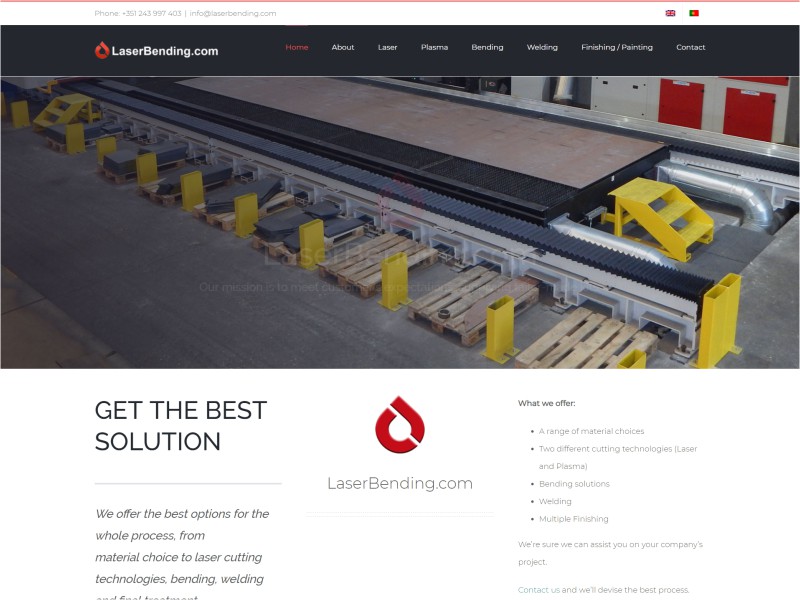 A project developed for Galmax, a company dedicated to the manufacture of agricultural machinery - based in Rio Maior, Portugal.
This website promotes customized services as Laser and Plasma metal cutting, Metal Bending, Welding and Finishing / Painting.
Making it available in several languages helps promoting these services abroad.
This website is available in 3 languages: English, Portuguese and Spanish.
http://www.laserbending.com/
Report a problem