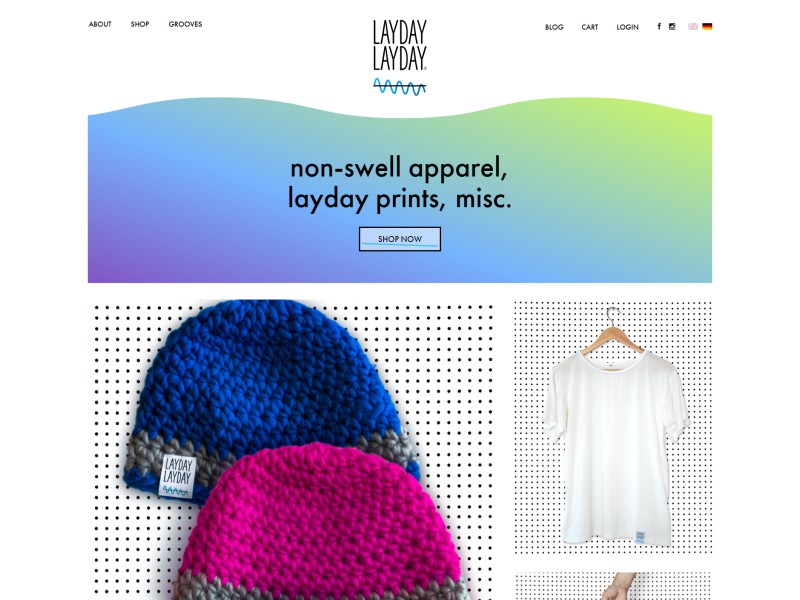 We founded "layday layday" in the year 2015 on the N10 on our way back from the south of France. The idea was straightforward: make laydays great again! We love water and we love to sail & surf. So we decided to express that. Our designs are a reminder of the ease of mind that exists beyond the line-up. Our products are fair traided and sustainably produced in the finest quality. So while there might be no waves on a layday, you will sure find 'em in our products.
The online shop sells non-swell apparel, layday prints, misc. and it was significant to have a multilingual website to communicate to English and German-speaking clients effectively.
https://layday-layday.com/
How to build a multilingual e-commerce website with Toolset and WPML
To build an e-commerce site similar to this one with Toolset and WooCommerce you will need to:
Optional steps
Add a product categories slider
Create front end forms so users can add and edit products using Forms
Display information on store orders and which customers bought a product
You can find more details on each step within our guide to creating an e-commerce WordPress site. We have also created an example of a multilingual shop.
To translate an e-commerce website with WPML you will need to
If you are assigning translations
You will want to follow the steps above but you will need to send content for translation.
Report a problem