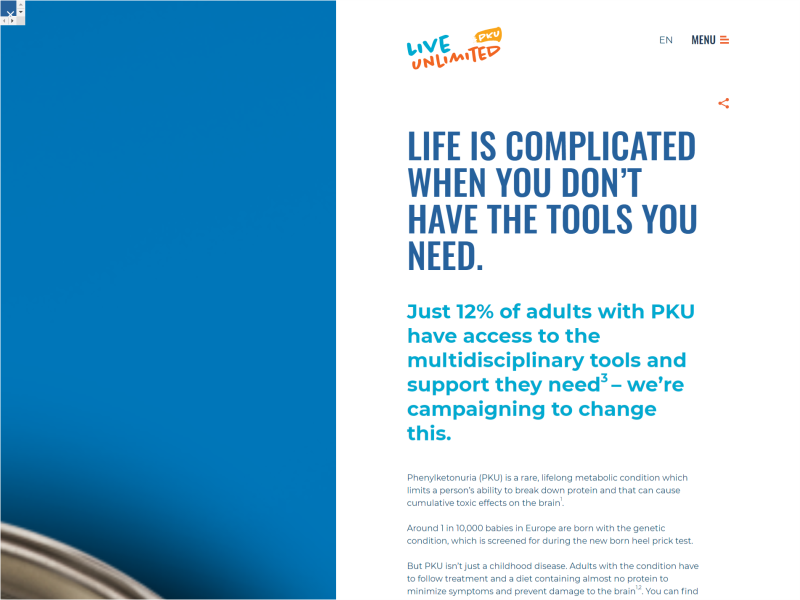 The Live Unlimited campaign aims to raise awareness of the lifelong condition, PKU, and to support everyone living with the condition to ask policymakers to provide better access to specialist and frequent adult care.
We're working with patient groups across Europe to call for consistent provision of metabolic specialists, dieticians and psychological support for every adult with PKU in Europe – as set out by the 2017 European Guidelines for PKU.
Multilingual content helps to target and reach different language speaking people in the Europian countries.
https://liveunlimitedpku.com/
Report a problem