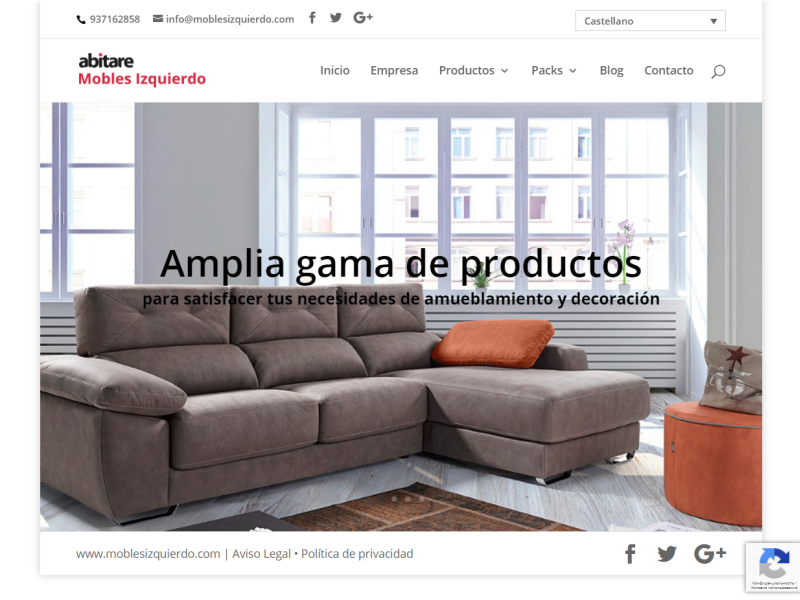 Mobles Izquierdo is a family-owned company dedicated to furniture with extensive experience in the furniture sector, its custom manufacturing and home decoration.
Founded in 1962 as a manufacturer of furniture for the television and desks, it has evolved into all areas of decoration and interior design, always remaining true to its origins and offering a product tailored to the client.
JOINSO has created a web adapted to all the devices, in which the clients can see the wide catalog of products that offer as well as packs with offers to furnish all your flat. The website is available in Castilian and Catalan to help clients find what they need in their language.
https://www.moblesizquierdo.com/
Report a problem