We are very happy to announce our latest WPML integration. This time,  Acclaro is the one that proudly joins WPML offering an outstanding range of high-quality translation services.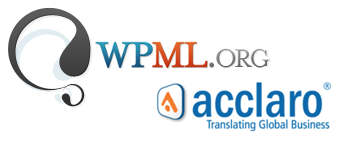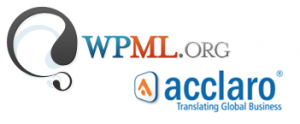 Acclaro, a New York-headquartered localization and translation agency, helps leading brands succeed across cultures. Working in over 60 languages and with offices around the globe, Acclaro provides a comprehensive range of services such as software and app localization, website localization, interpretation as well as document, multimedia and marketing content translation. All your translations needs covered by only one translation provider.
Acclaro and its global team of experienced localization professionals, in-country experts and project managers will expertly adapt your brand, products and services to new language markets and WPML will also be part of this:
"We're excited to be able to offer Acclaro to WPML clients. The first to benefit from this integration are clients who need translation services. By offering outstanding translation services through WPML, we can focus on what we do best, which is building the technical solution, while Acclaro handles the translation work."

Amir Helzer, OnTheGoSystems' Founder and CEO
Acclaro expects to bring its human touch to translation services and deliver high-quality translations to WPML users by bringing together streamlined processes, advanced technologies, and unparalleled personalized attention.
"Acclaro's strategy is to offer our clients technology and integration solutions to meet their language translation needs. With the addition of the WPML connector, we can now meet the growing demand for continuous WordPress translation and help to reduce the complexity of global content management."

Michael Kriz, Acclaro's Founder & CEO
If you are already using WPML and are interested in translating with Acclaro, follow the instructions for translating WordPress sites with Acclaro . On the other hand, if you are new to WPML, feel free to get the Multilingual CMS package and get started.