We are very happy to announce the recent integration of WPML with AMESTO Translations, a renowned and experienced translation service.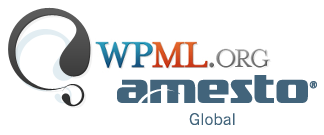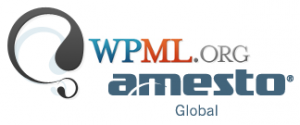 With local offices in Norway, Sweden, Denmark, and Great Britain, more than 2,000 different companies, in both the public and private sector, have chosen to work with AMESTO on a daily basis.
Since its formation in 1948, AMESTO Translations has built up a broad area of expertise thanks to the optimization of its translation processes. Using the best tools and software on the market, the turnaround of translations is faster than ever – while the quality remains at a high level. This combination of speed and quality, along with their leading technological solutions, has led them to become a trusted partner of some of the world's largest companies.
Some examples of the areas in which they frequently translate include automotive, PR and marketing, legal, finance, HR/administration, engineering, and fashion.
At AMESTO Translations, they are continuously developing new solutions in order to ensure that their customers always benefit from the latest tools. Now, they also offer a streamlined translation process covering all the languages and fields of expertise.
"We are very pleased that the integration with WordPress is now up and running through WPML. We always strive to simplify business for our clients and this plugin will play an important role in making it easier for our clients to reach the global market."

Alexander Eriksson, Sales and Business Development Manager at AMESTO Translations.
If you are already using WPML and are interested in translating with AMESTO, follow the instructions for translating WordPress sites with AMESTO. On the other hand, if you are new to WPML, feel free to purchase the Multilingual CMS package and get started.