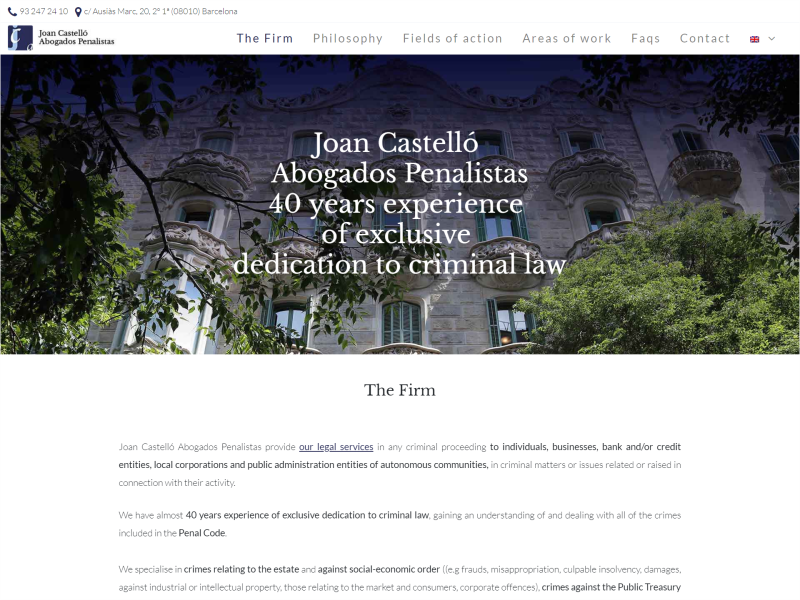 Joan Castelló Abogados Penalistas provide our legal services in any criminal proceeding to individuals, businesses, bank and/or credit entities, local corporations and public administration entities of autonomous communities, in criminal matters or issues related or raised in connection with their activity.
We have almost 40 years of experience of exclusive dedication to criminal law, gaining an understanding of and dealing with all of the crimes included in the Penal Code.
We specialize in crimes relating to the estate and against social-economic order (e.g frauds, misappropriation, culpable insolvency, damages, against industrial or intellectual property, those relating to the market and consumers, corporate offences), crimes against the Public Treasury or Social Security, against the rights of workers, against the environment, crimes relating to falsifications, recklessness or professional negligence.
The company is located in Spain (Barcelona), but with a worldwide clientele, the site needed to be multilingual.
https://www.abogadoscastello.com/en/
Report a problem