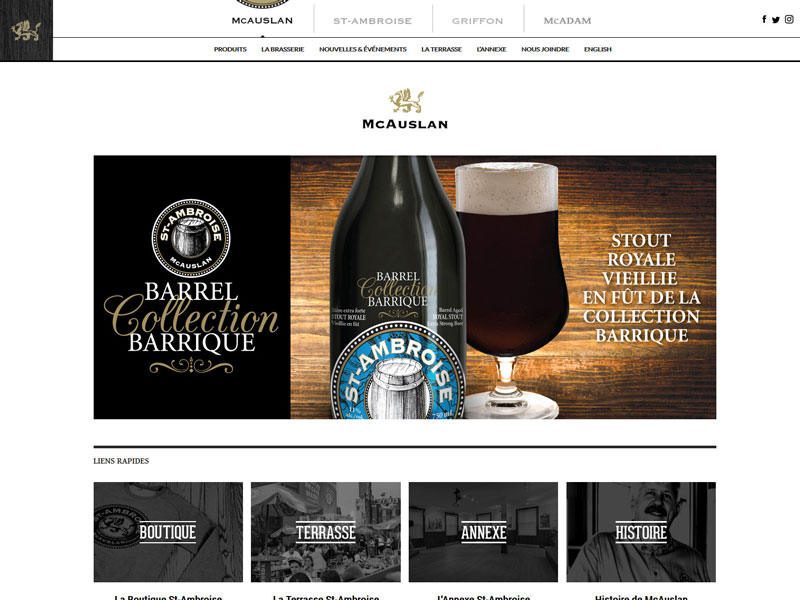 This is a website about McAuslan Brewery that has become a fixture on the Quebec and Canadian brewing landscape, and a symbol of the renewal of Montreal's Southwest borough. McAuslan Brewing began operations in January of 1989. Located at 4850 St-Ambroise Street in Montreal's St-Henri district, it has established itself as Quebec's foremost micro-brewery. The brewery launched its first beer in February 1989. St-Ambroise Pale Ale was an immediate success. Its distinctive hoppy-ness and clear reddish hue set it apart and gained it an instant following. Shortly after, McAuslan Brewing became the first micro-brewery to offer its product in bottles.
Being a Canadian business, it was important to have a multilingual website that is available in the two commonly spoken languages namely English and French.
http://mcauslan.com/en/
How to build a multilingual e-commerce website with Toolset and WPML
To build an e-commerce site similar to this one with Toolset and WooCommerce you will need to:
Optional steps
Add a product categories slider
Create front end forms so users can add and edit products using Forms
Display information on store orders and which customers bought a product
You can find more details on each step within our guide to creating an e-commerce WordPress site. We have also created an example of a multilingual shop.
To translate an e-commerce website with WPML you will need to
If you are assigning translations
You will want to follow the steps above but you will need to send content for translation.
Report a problem