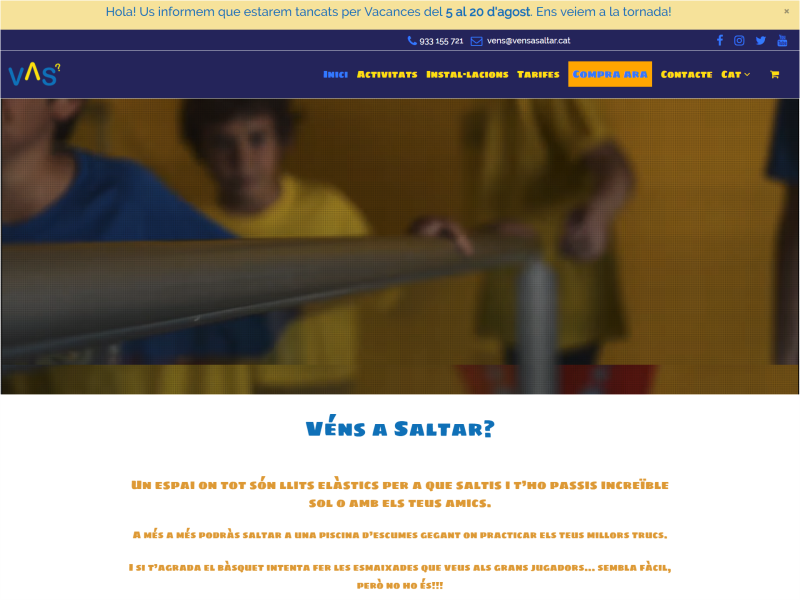 A space where everything is elastic beds so you can jump on and make yourself feel incredible alone or with your friends.
You can also jump into a giant foam pool where you can practice your best tricks.
And if you like basketball you try to make the shotgun that you see to the big players ... it seems easy, but it is not!
Come and compare a stretch bed session with any other sporting activity, you will be surprised by the sport that is made just by jumping.
The website is in Catalan and Spanish because both are the official languages of Barcelona.
https://www.vensasaltar.cat/
Report a problem