Welcome to the world of professional translation. If you're reading this post, it means that you're interested in learning more about getting great translation for your site. Unfortunately, too many sites are poorly translated and suffer for it. If you already know that professional translation is the right choice for you, you've taken the first important step.
Great translation will get you more business. It will do that in two ways. First, people reaching your site will see that you're trustworthy. Well-written content makes you look professional. Poorly written content, or poorly translated content, makes you look like an amateur.
Second, Google "thinks" in the same way. It knows the difference between good and bad language. Why? Because Google needs to understand your content in order to properly index and show it. There's no way that Google will show your pages when it can't understand them. So, good translation is part of your site's SEO and works to establish your authority.
Professional translation is the easiest way to get great translation for your sites.
Choosing What to Translate
This might be a bit less obvious, but for most sites, it makes no sense to translate everything. Take a look at our own site WPML.org. It's multilingual and has over a million "posts" in its database. Of course, we don't translate all of them. We only translate the pages that we need to, in order to attract clients and serve them. Otherwise, we'd be spending millions on translation that nobody needs.
For a typical "ecommerce" site such as our own WPML.org, the pages that people frequently visit and are on the path to sales would need to be translated. This includes the description for the homepage, the products, a few words about us, and getting-started material.
We want to offer our clients a more localized experience on our site, so we also translated the entire "user accounts" section.
WPML has a feature that allows you to set the translation priority for content (both pages and strings). By default, the priority is set to "optional". However, you can mark pages as "required". Then, in the Translation Dashboard, you can easily find these pages and send them to translation.
Choosing a Translation Service
WPML offers integration with leading translation services. Any of the services on the list will provide great translation and a streamlined process. Different services specialize in different markets. We recommend that you find a service that knows the subject of your site and can offer translation that will appear native to your audience.
Follow the instructions for the different translation services to see how you should create an account on their systems and connect that account to WPML.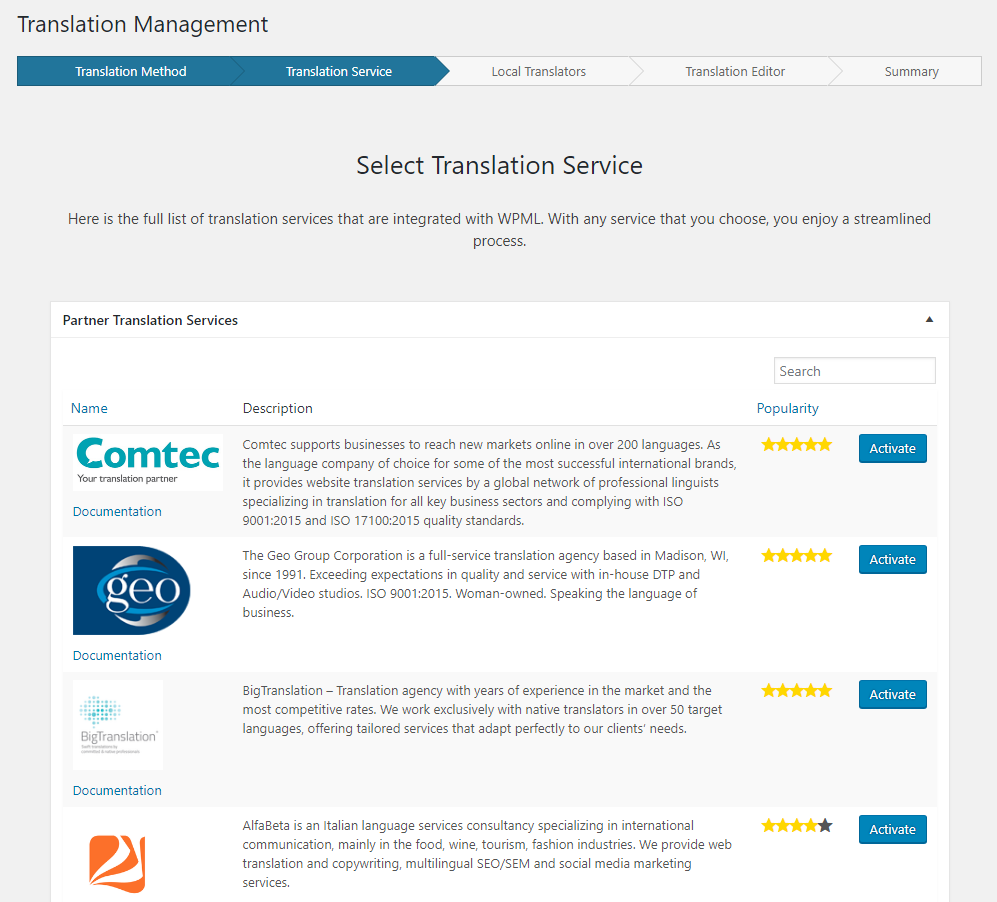 Doing a Small Test Translation
We recommend that you start with a small test translation, to make sure that the entire process works for you. A test translation will help confirm that you've selected the correct content types, fields, and strings for translation.
To experiment without having parts of your site appearing "under construction", WPML lets you hide languages. Go to the WPML -> Languages page and scroll to the Hide languages section. Any language that you hide will be invisible to your visitors and only visible to site admins.
The Translation Dashboard, located on the WPML -> Translation Management page lets you send content to translation. When the translation is complete, review the result and see if anything appears untranslated.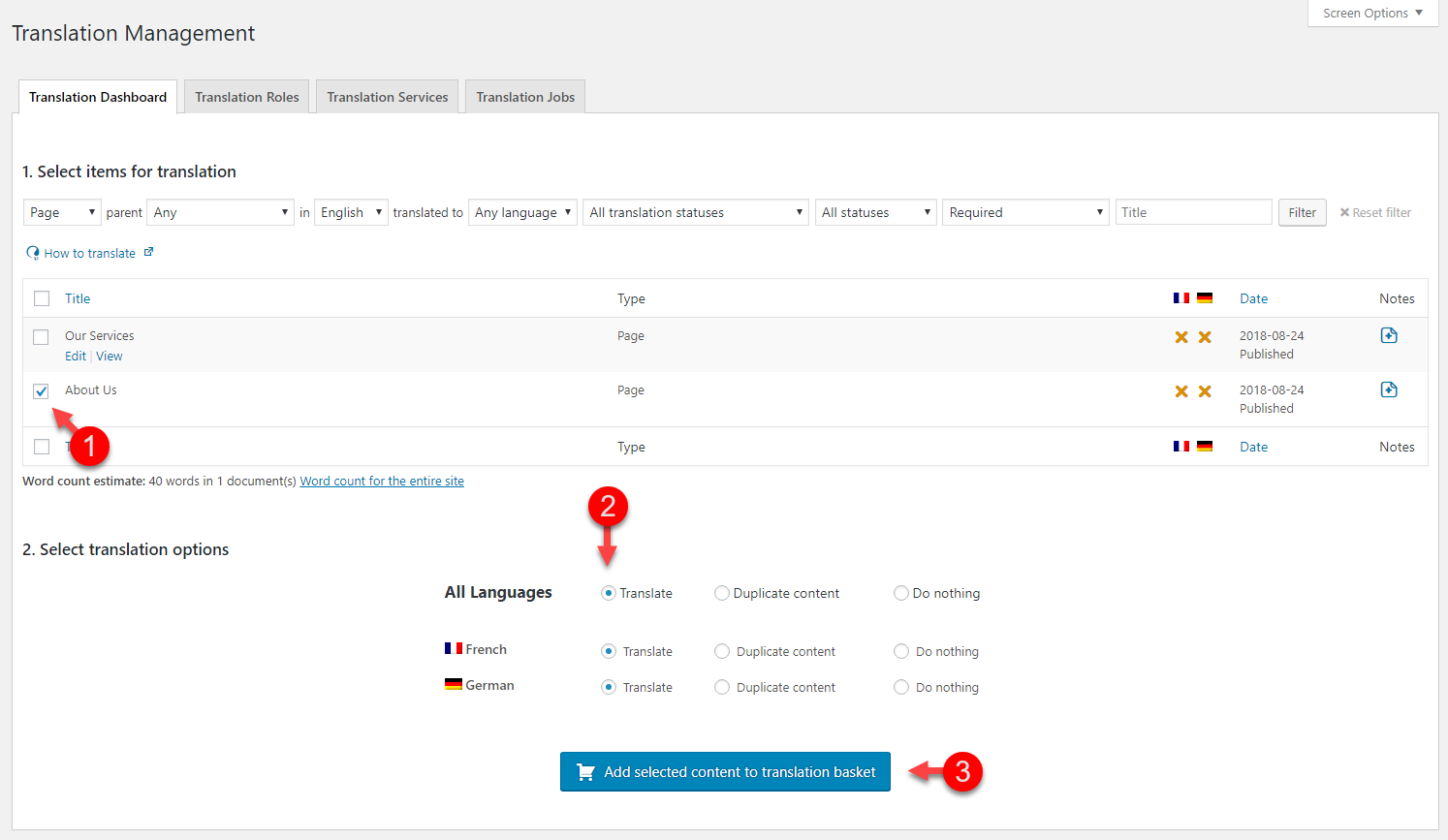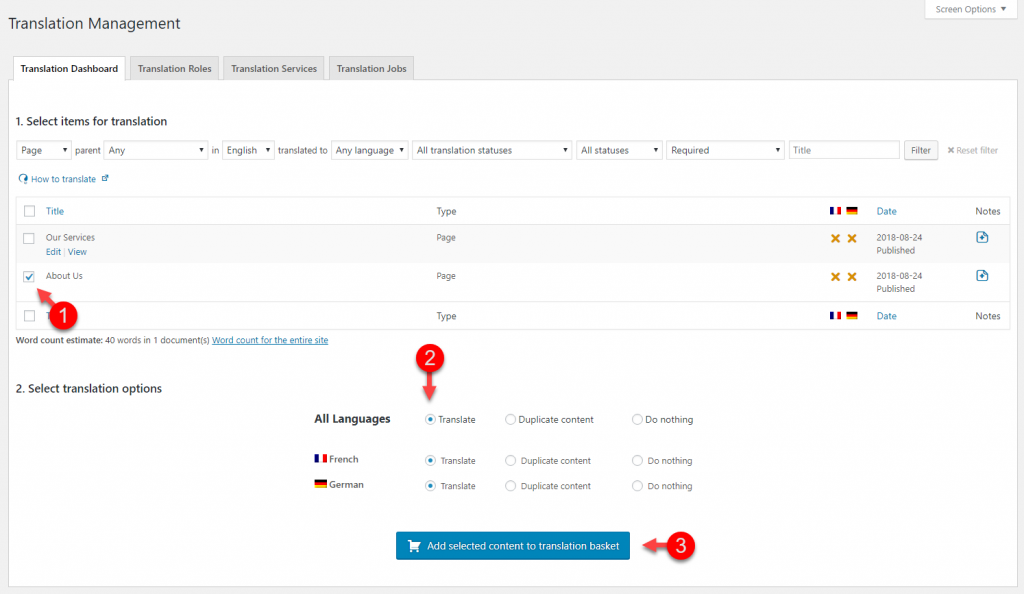 Finding Strings that Require Translation
If you see that some text on the site appears untranslated, it may be strings or fields that you haven't marked for translation.
To send strings to translation, go to WPML -> String Translation. Use the search to find strings that you see on the front end that require translation.


Reviewing Translations and Allowing Visitors to Leave Feedback
Language can be subjective. Text that is grammatically correct may look out of place sometimes. WPML allows you to open newly translated content to feedback by visitors. This feedback will ensure that your actual clients have an easy way to suggest improvements to the translated content.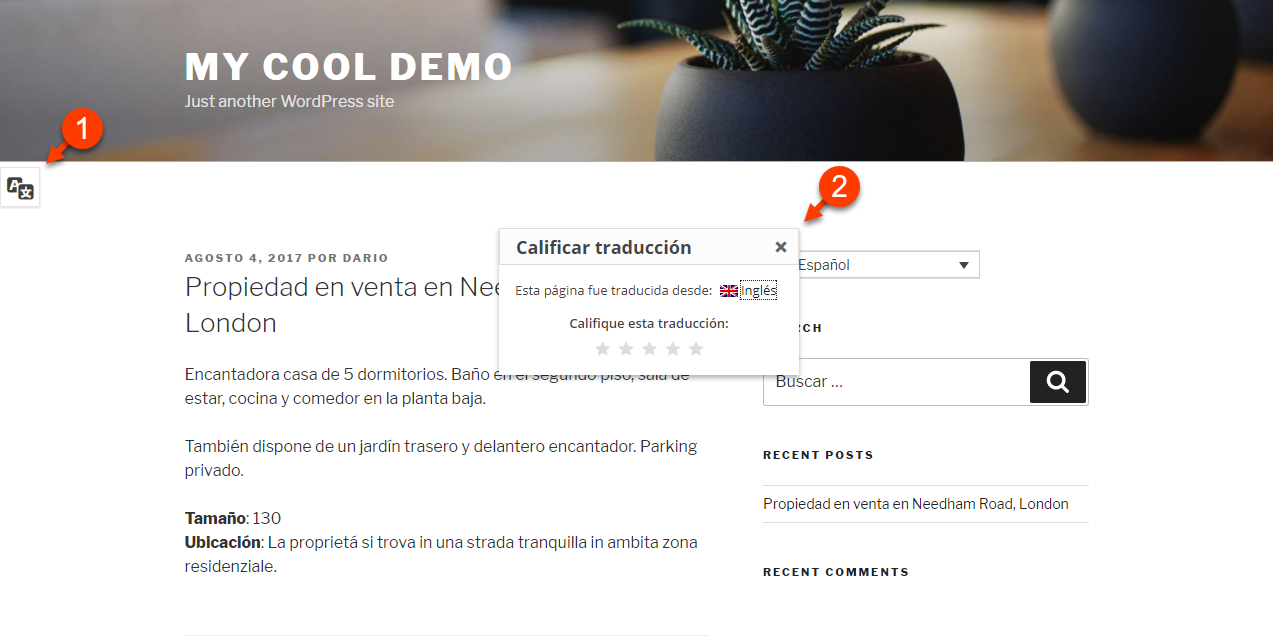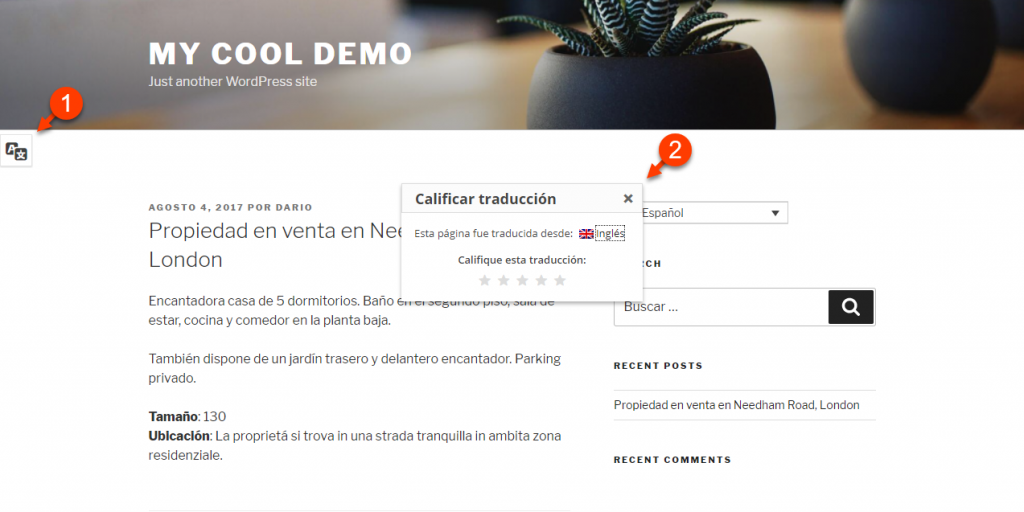 When we translate our own content, we always ask a native speaker from our team to review it. Still, we open up newly translated content to visitor feedback. Occasionally, we receive great feedback about niche terms that are a better translation than what we chose.
Conclusion
Using professional translation can greatly help your site look polished in all its languages. This will help your pages convert better and help Google understand and rank your site.
In this tutorial, we explained how we recommend working with professional translation services. We write this mainly from our own experience. We've been running our own multilingual sites for the past 10 years, and we've experienced great growth owing to traffic that comes from all over the world, in different languages.
We hope that your translation project goes smoothly. If you follow this tutorial, chances are you'll enjoy a streamlined translation process and receive translation that works for you.
What do you think? Leave a comment and tell us about your expectations from translation services and your own experience.