How to create the number 1 best selling WordPress theme
Interview with Markus & Michael, team behind Avada
"People just want a product that is reliable that they get used to and where they know this product is going to stay and get better for years."
This is the secret behind Avada's success, according to its chief marketing officer, Michael, and chief technology officer, Markus. But how exactly can you create a theme that is as successful as the number one theme on WordPress? Markus and Michael reveal the secrets behind their success.
Using customer feedback to improve the product
In an ideal world, you would be able to take every piece of customer feedback and implement it in your product but, unfortunately, you will never have the capacity to do this. Therefore, it is crucial that you learn how to pick the right requests from the thousands you may receive.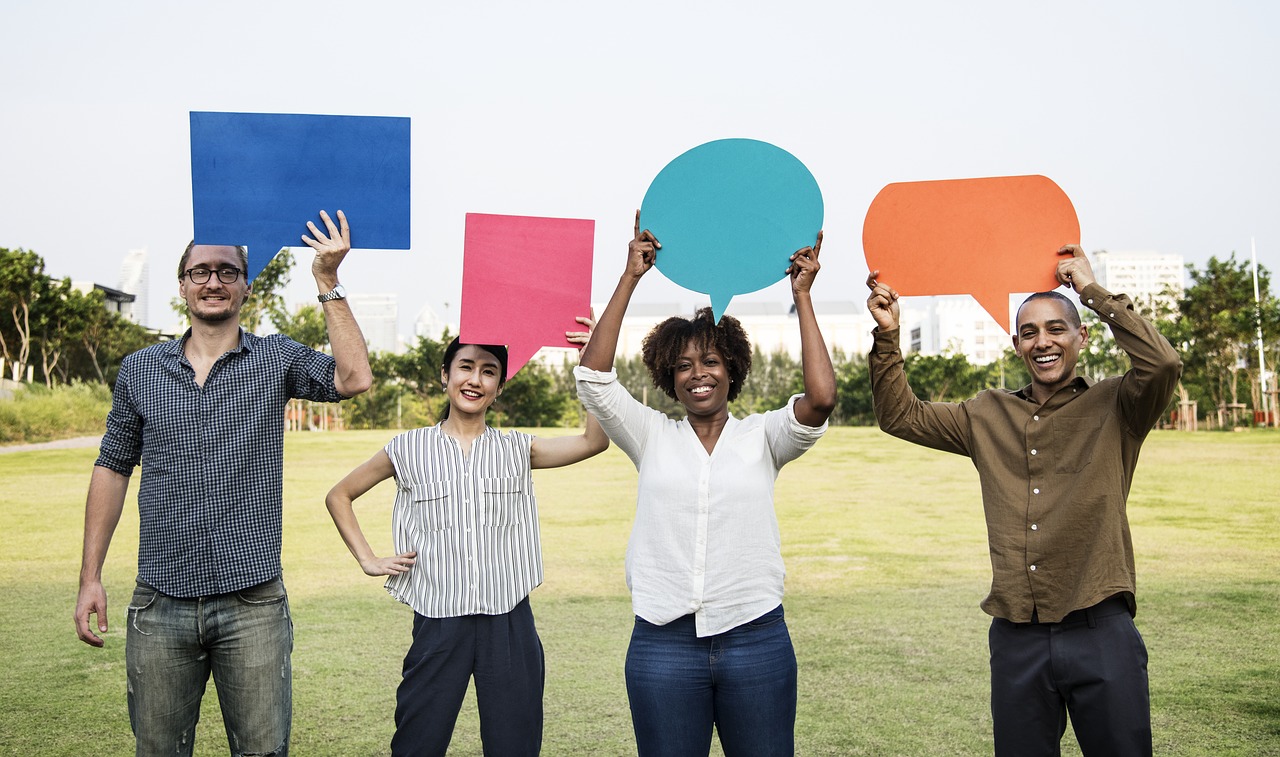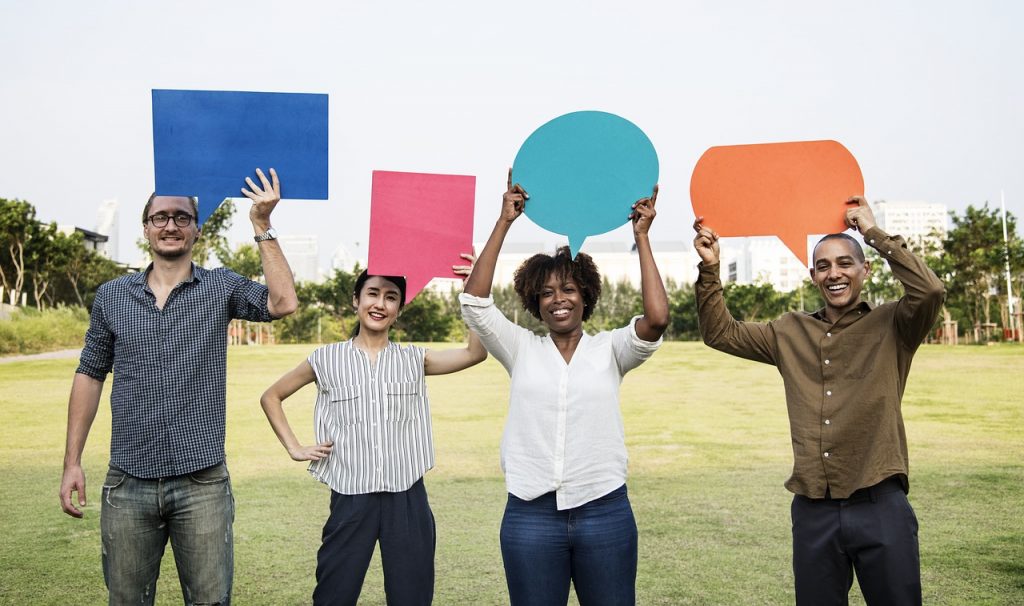 To identify the right one you have to determine, first of all, whether it is feasible and you should also see if it's one that multiple people have highlighted as one they'd like to see.
Get your support system right
Your clients are the most important aspect of any business and Michael and Markus agree it is a top priority to ensure they are satisfied. They discuss how they handle the thousands of tickets they receive so customers are happy and how they ensure customers feel like they are part of a community.
Furthermore, they explain how to successfully scale up your support team as the number of tickets increases and how to keep clients aware of any improvements to the product.
Setting up and updating your ThemeForest page
ThemeForest is one of the main marketplaces for WordPress themes and, as a result, it is important to set your page up correctly to maximize your conversions. The Avada team reveals how it approaches the content on its page.
How to market your theme
Markus and Michael reveal their most successful social media channels for promoting Avada, how they promote it on there and also how they use partnerships to find more customers.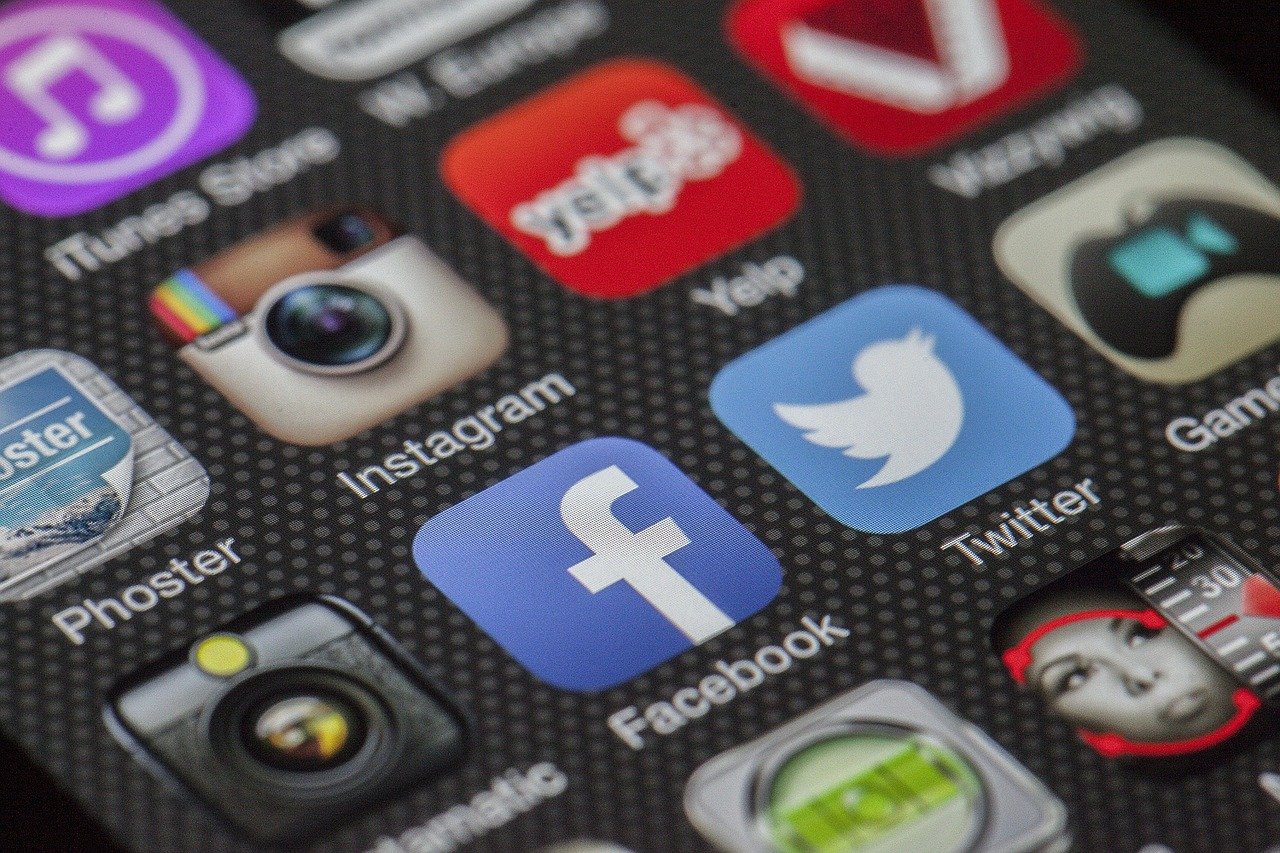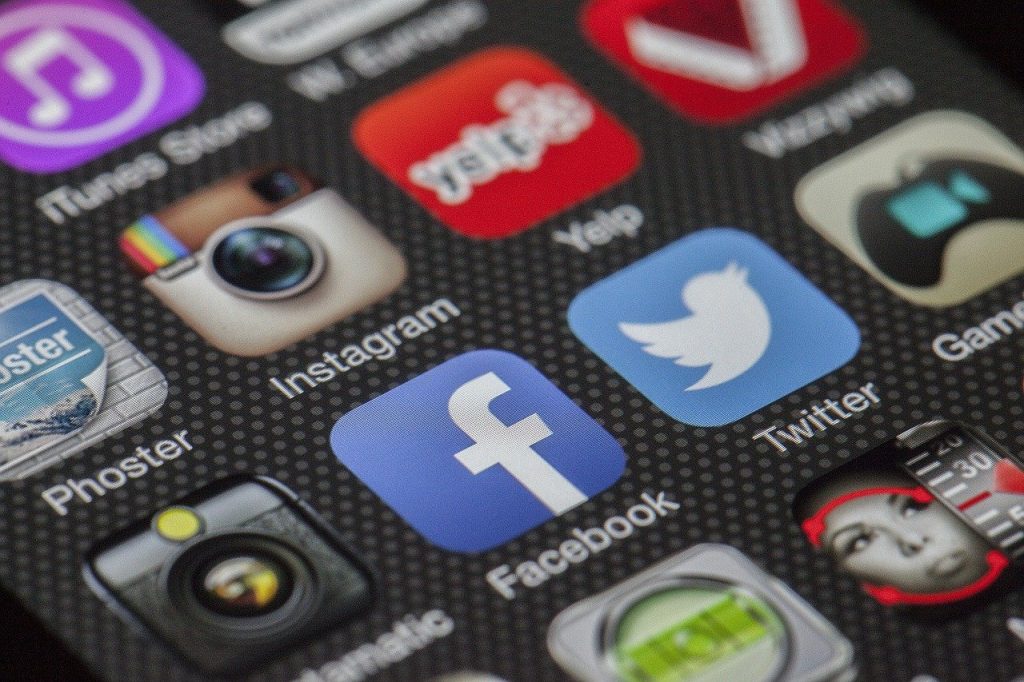 Providing the best documentation
Check out the podcast to find out how Avada handles its documentation and what it does to further improve it once it has gone live.
How to successfully run a remote working team
Q:

What's it like being in different parts of the continent and having to work so closely?

A:

Michael: It's very challenging at times. I often think, especially when there's a deadline, that if you were sitting within the confines of an office brainstorming would be a little easier. I think when you're exchanging ideas, especially from me on the design side and working with a number of people if you can storyboard I think that does help, that's just a different dynamic. The fact that we work remotely does work. You've just got to keep on top of everything.
Q:

Do you guys make an effort to meet in person each year?

A:

Markus: If I may add to what Michael just said. It makes it difficult sometimes. But it also comes with a big advantage. Because if you go to an office, it's usually not as easy to have people from so many nations and so many cultures in the company. Then you have when you're just working remotely and sometimes it makes things more complicated because of communication and to get everyone together.

But on the other hand, it also offers a lot because it just brings in the possibility to get different views from people which would help, especially in the creative industry, which we are.
How Avada became the number one WordPress theme
Q:

Why do you guys think Avada is number one on WordPress? What makes it the most popular one out there?

A:

Markus: In these seven years, one thing has been extremely important, and that is steadiness and reliability. And I think this is what makes the most difference. Mostly because most people just want a product that is reliable that they get used to and where they know this product is going just to stay and to get better and they can use it for years.

Michael: To add to that, everything starts with a vision and that vision was formulated by Luke. Luke Beck being the founder of the company. He understands what it is that makes people engage with software on a visual level.

You know you take that vision and you don't just accept the fact that that vision is all it will be. You continue to grow with it. You work with customers. You understand what customers desire. You look at what the marketing or what the market trends are and what their requirements are. And you keep evolving your product or your theme, as in our case, to match those demands and to actually go further than that.
How to approach customer service and using feedback to improve the product
Q:

Could you talk me through the process of how you get feedback from the customers and how you incorporate that into future updates to ensure that you improve the product further?

A:

Michael: There's a very fine balance because obviously, you know, you can have 10000 feature requests for a theme and you've got to then determine and understand which are the ones that are feasible to implement. You can't just throw everything into one pot and just expect it to work because it won't work that way. It'll make the product heavy and difficult to work with.

We are open to all feature requests. We take every single one that is submitted to us into account and we actually record them. And Marcus in particular, well, obviously he evaluates what is most important to work with. Obviously, security is of the highest importance. Features are nice to add. But they have to match our development plans of whether adding a feature will actually be beneficial to the customer or not.

You know there's got to be some sort of consensus. At least a certain number of requests coming in showing us how popular something is. And the development team then investigates what is required to implement that and what the future impact will be in terms of where we're going with the product.

Markus: For example, on ThemeForest, Envato's platform, we currently have more than 30000 comments from users. And also more than 22000 ratings of the theme. Obviously feedback comes in.

We also have a Facebook group which mainly has the purpose of people helping people, where users are exchanging opinions, exchanging solutions to the site setups they are doing and where users are asking for help or for others to do their project. That's quite nice for the customer base. And obviously a lot of feedback comes in. In the last 12 months, we answered over 50000 support tickets. That's about 137 a day.
Q:

Could you guys give an idea of your approach to customer service and how you ensure that you get such a high percentage of positive feedback?

A:

Michael: Internally, our approach is we invest in our people. I mean, this sounds cliche, but when you join our team, you're joining part of a family. And I know that's cliche. However, what is testament to that fact is that the absolute vast majority of our team has been with us for years. We've got an extremely low staff turnover and we're very proud of it. So by investing in your team, by helping to empower your team, that keeps them on the ball. So especially on a support level, for example, when the guys start work, they start work each day because they want to. They start work because they look forward to what is coming up that day. And it can be challenging. But we encourage a sense of the professional relationship between our support team and our customers. We always encourage our customers to engage with our team because they are there for them. And we always encourage our team to listen to whatever the customer saying and question what they say so that you are accurate. You can give an accurate reply, give an accurate solution to whatever the issue might be.

The same goes for the rest of the development team. You know that they have to feel invested. Because once you deliver or implement or create, the end-user is the one that is going to be the greatest judge of that. We take the time to listen to our customers. Not everybody can be happy.

So whenever there is a difficult situation to deal with or a difficult conversation to have with someone, you do that by putting yourself in the other person's shoes. So we try to remove all sense of entitlement if that makes any sense. And even though we are a successful company we don't look at ourselves as if we've reached the top. So no matter how many customers we have to see every day as a completely new day and not have a nonchalant way of approaching things.
Q:

When you compare, Michael, say, five or six years ago to now and your approach to support, is there anything that you've learned that you've changed to improve it further?

A:

Michael: That's a very good question because it's an evolving process. It's continually changing. And it goes back to what I was just saying about not resting on your laurels. Every day is a new day and there's always challenges.

I'll give you an example. When I used to be the support manager, one of the things that I did for better or for worse was lead by example. So if the guys had to be working extra hours or working hard because we've had a release and, you know, support volume has gone up, I'd be there. You're not just marching orders and saying to the guys, get the work done. You're part of the process. And as long as you keep yourself part of that process and you keep your door open that helps everybody that works around you and with you to feel safe enough to make mistakes and also safe enough to bring improvements, to bring suggestions, to bring whatever it is that might help improve the general support process.
Q:

And you mentioned how over the years the number of tickets has gone up dramatically. How do you scale up the level of support to match it?

A:

Markus: Well, in my experience, it's not really the amount of support tickets because the support ticket can take like 30 seconds or it can take half an hour. It completely depends on the ticket. It's not really the number of tickets. It's rather the amount of time that is needed to provide answers to every single customer.

Customer satisfaction comes in there once again because it's not that you just want an answer, but you want it as fast as possible, obviously. So we totally understand it because everyone is on a certain amount of pressure and needs the answers to these questions and we completely get that.

Michael: As Marcus was saying, it's not about support volume. It's about support satisfaction. And that satisfaction is broken down into exactly, as Marcus said, reply times and the strain that it has on our team. But the moment the accuracy starts becoming an issue we realize as well that, you know what, we need to start adding new people to our team.

We just added somebody quite recently. And that is to scale up because you can only do so much in a day. And if you start to try to do too much or work too fast, you lose sight of the details.
Q:

What do you guys do to make sure you have a strong relationship with clients and that they feel engaged with the product?

A:

Markus: Obviously, trust. Trust is something that you earn and it's not something that people give away as a present, you have to earn it. And that comes, for example, from listening to the feedback that customers provide. And obviously customers see that we respond to the feedback that they provide and they appreciate that.

It is also true that support is handled, that the people see that we care and that we usually just go the extra mile to do everything to help them and to solve their problems, even if it is not within the scope of the theme.

We want people to feel like part of the community and our community forum that we have on our website and Facebook obviously help too, because people see it as a community-driven thing by people.

Michael: Something that really does foster trust is that everything that relates to Avada that makes up what Avada is, is built in-house. We do bundle some plugins and there's third party developer plugins, but they have no bearing on the actual theme itself. They just provide additional functionality.

The theme, Fusion Builder, which helps you design and create all the amazing content that you have, is fully developed in-house, which means we don't have to rely on anybody for updates. You know, instead of just having a theme, a lot of people will include a page builder. But the page builder is not part of the product. They have to rely on third parties to deliver updates, Security management, etc. All of that doesn't affect us. It's all done internally and that is what fosters that trust.

Markus: Yeah, and that is where you're back at the users' feedback because if you rely on too much third party stuff, especially when it comes to page builders, how are you going to incorporate user's feedback into the page builder if you don't develop it yourself?

It's difficult because you have to rely on another company that gets completely different feedback from other users. So that is a big advantage from doing it all in-house. We just develop our own stuff so we have a direct approach to the user feedback and have all control over our own software.
Q:

How do you ensure your clients are aware of any new changes?

A:

Markus: Well, we do it in several steps, really. So when we know that the release is close we usually use social media to promote it so that people know that the new version is coming out.

And on our main demo side, we also usually have a huge page. We call it the "What's new page" for every big new release where people can see all the new stuff directly in action. So you see what it is about and what can be achieved with it. And you can see videos about it. You can see how it really works, what you can do with it.

And if a user suggested something we were able to do to get it, for example, for the next update, we reported back to the user saying that their suggestion is going to be in the next update.

Michael: We understand that updates are important to customers and nobody wants an update to be buggy or broken, do they? So the development team work extremely hard at making sure that the update is as seamless as possible and they are 99 percent of the time.

I'm constantly sending out regular messages, telling our customers with new followers on social media that, you know, there's a theme update, Java updates, instructions.

We've got a fantastic guy that handles our documentation, videos and all our documentation is not only comprehensive, it's highly detailed. So the update process is extensively explained.
How to set up your theme's page on ThemeForest
Q:

As you guys mentioned on ThemeForest you obviously have a page where you put in the features that Avada has. How do you plan that page and how do you decide what goes where on it?

A:

Michael: Everything is important. I'd love to stick the top 25 best features within just the top 100 pixel of the screen so that everybody can see them all at once but it's not possible. So it's a painful process trying to decide the hierarchy of what is explained as to why Avada is as good as it is and why you should buy it.

It's not a process that's static in the sense that you just do it once and leave it for years. As we speak we are actually doing exactly that process. We are revising our marketing information with Avada to a partner and it takes a lot of attention to detail and it takes a lot of understanding of a product, understanding of our customer base and also an understanding of where to go.

Markus: It's also the kind of trade-off or at least balancing out between existing customers and new customers because existing customers will always be interested in what is new. So obviously you want to ensure they are aware of it. On the other hand, that might not be as important to new customers who are looking for solutions to build everything. So you have to market that.
Q:

How often are you guys updating it?

A:

Michael: Fairly regularly. I mean Avada does evolve and change, but it doesn't change so much that you have to redo the page.

Markus: It has a lot to do with the update cycle of Avada itself. I can't really even count the maintenance releases we do. It is more than a dozen, maybe even 20 a year just to make sure people get everything they need.

And on the other hand, we have the main job base and I say, well, at least once a quarter we have a major upgrade.
Q:

Now, one of the things I'm always intrigued by is the pricing strategy. Can you guys explain your approach with Avada?

A:

Markus: Not everyone might be completely into Envato and ThemeForest and how things work there. Let me briefly explain that. When the company was founded, it was founded more or less directly through communication on ThemeForest. So it was clear right from the beginning that we would be selling Avada on ThemeForest and we found a very good and reliable partner in Envato for the past seven years to do just that. They offered their marketplace, where you can get new themes or all pieces of software that you could ever think of.

Since they offer their marketplace and the infrastructure. They also have a set of rules and a set of procedures that take place when you want to sell your product. One of the things that has changed on Envato is that people can set their own prices. This has not always been the case.

So when we started, it was actually Envato who set the prices for different kinds of software plugins or themes. And now that has changed. But something that is still under the control of Envato is the support license. So while you pay for the theme and you get a lifetime license, so you just buy the license and you get free updates for lifetime. So it's not subscription based, but it's license based. But you get a support license for half a year within one purchase. And you always have the possibility to extend your license for another half year or even for a year. And you do that on ThemeForest directly.

So the first support period is part of the action license. Then you can extend your license if you need it or not. And if you buy a new product license, you always get another six months of free support. So that type, for example, is not under our control, but it's set by Envato and of course, we follow it up. So in that case, I can't really give you more information about how we decide on the support licensing because we just have to play by the marketplace rules there.
The best marketing channels for themes
Q:

And in terms of promoting Avada over the years, have there been any marketing channels that have particularly worked?

A:

Michael: Yes. The main one being Envato and ThemeForest Marketplace. The platform itself is like a well oiled machine that provides a lot of traffic. And it's one of the most visible sites in the world and has been for years. A lot of visitors or buyers are funneled through a lot of the marketing that Envato does from our side.

We've been very fortunate in the sense that are our product, our theme Avada and our pedigree speaks for itself. It's a very fortunate place to be in. Our marketing has been focused but not on a broad spectrum. More focused in terms of existing customer base and what is available in the marketplace. We sort of just change that now. The bottom line is it comes down to Envato and the marketplace they provide.
Q:

In terms of promoting Avada on social media. Are there any particular channels that you found have worked?

A:

Markus: Well, I would say we get a lot of feedback and direct user interaction on Twitter. So Twitter turned out to be a nice tool for us. As mentioned earlier, the Facebook group is a huge means of feedback and communication with our users. Of course, we have our own Facebook page, too.

We also have an Instagram channel now, but that is more or less already started and a lot of interesting stuff is coming. But in the past, I guess that the main channels have been Twitter and Facebook.
Q:

You say that Twitter has worked as a channel. What was the plan with using it to promote Avada? Did you have a sort of strategy regarding it?

A:

Michael: Just general, just communication, you know, with a guy. We are the guys next door. We know that our product is trusted by many. We know that many, many people repurchase new licenses all the time because of that invested trust. So whenever a communication goes out on Twitter, it's fairly like it's professional, but it is with the guys next door. You feel safe, that's where we are. We make it a point to respond to every single comment on every social media platform, including YouTube, as soon as we possibly can. Within hours if possible.

Markus: I guess I just forgot to mention YouTube because it's huge, especially because we have expanded our video documentation hugely in the last month and obviously a lot of feedback is coming in to another way too.
Using partnerships to promote your theme
Q:

Another way you guys promote Avada is through partnerships with other successful plugins. How did those come about exactly?

A:

Michael: We started off, for example, our bundle plugins. We bundle two very popular slider plugins, Layers Slider and Slider Revolution. And we know we'll be open communication with any plugin that we want to include or incorporate.

So we have an open communication channel between our team and theirs. And a lot of the decisions are based on what the customer needs. What we feel complements Avada and what complements the customer's workflow. I mean, we could add five slider plugins, but what's the point if they all do some of the things? It becomes a maintenance nightmare, trying to maintain five sliders over and above all the other plugins.

Markus: Of course, if you are thinking about well respected and well established brands it does make sense to consider that. I mean, if you think about an online store, about e-commerce on WordPress, obviously you are going to think about WooCommerce. That is why we have design integration with WooCommerce. If you think about multilingual sites, obviously you will think about WPML. All the guys we know from OnTheGoSystems have been awesome and helpful, providing feedback, providing support and we try to do it vice versa. So that definitely influences the decision. Michael: I'm glad that you brought WPML up because that's a good example. They are like minded people. They care about what they do. They care about the product. They put a lot of effort, a huge amount of effort into what they do. And besides that it is an amazing product that serves our customers better than anything else in terms of a language plugin.
How to provide high quality documentation
Q:

As you mentioned, Michael just there, and one of the most important things is to serve the customer. And one of the ways that you can do that is by providing high quality documentation, which you guys do. What is your approach in showing that the documentation you provide is relevant and is going to provide a significant value to your customers?

A:

Michael: We've got a wonderful member of our team called Jeff who handles and manages the documentation and videos and all of that. So let's say we're developing a new feature that's not been added to Avada before in the development cycle. Jeff will work with one of the members in the team if he needs to, to formulate the document. Technically, that makes sense for the customer in terms of how the new feature works. We keep track of all the features that are changing.

So when we implement additional options or we change something within an existing feature, that's once again open communication that gets allocated to documentation and that is implemented. So we are completely on top of the accuracy of our documentation because that's very important.

Markus: And again, it is user feedback. I mean, you get feedback from users not about the documentation, but about what is the problem. Usually in understanding something not always specific about Avada, but maybe specific about WordPress, like setting up the site so that you can start to develop your own design and things like that. Well, if that comes up a couple of times, we start to think, well, it might be good to have a doc about just general site setup so that all the settings can start to work and people appreciate that because then they just know there's source where they can get that information.

And in this user feedback debate, when we feel that the requests are coming in several times for the same thing, we do a new doc explaining that we have detailed instructions with videos and images and also examples so that you know how it is going to work out. Then another round of feedback comes in, where the user is saying: Yeah, I found that pretty helpful. Or they have a suggestion and tell you. Yeah, maybe you can add that too, that will be even easier for others. And then we do that. So it's as Michael said, it's a revision process too.
What your aims should be when you visit WordCamp or WordPress Meetups
Q:

You were talking about the team there and you mentioned at the start of the chat about how WordCamps are a great way for you guys to meet up face to face. What are your aims when you go to a WordCamp or WordPress Meetup besides catching up with each other?

A:

Marcus: As I said earlier, I mean, WordPress itself is a community project. We are all for that. So we love the WordPress community and that is why we want to be an active part of it. And WordCamps are just a really, really good opportunity to socialize with the community and to be an active part in the community.

And it's talking to our customers because we get lots of questions from our customers, even on Twitter. I had a WordCamp Europe a few weeks back where one of the customers contacted me on Twitter and asked if we could meet at the lunch break. So we're always happy to do this kind of thing.

But also, we meet our partners there from other companies. For example, WooCommerce, WPML, Events Calendar and other great plugins where we have design integration or another form of partnership. So we talk to them, look into how can we intensify the partnership. Are there things that should be improved that could be even better?

And of course, to get to know other people who are not already our customers, but who would be interested in becoming customers.
Q:

You mentioned to me, Marc, about how a couple of days before WordCamp you were speaking at an Envato conference. How often do you give these talks and what kind of value do you find it gives to promoting the product?

A:

Marcus: I think that it is another nice way to to be active in the community. Unfortunately, I couldn't say that I do these kind of talks often. I would like to do them more often if possible.

And we would also love to speak at WordCamps, but it is not always as successful as I would like because obviously a huge amount of speakers are there.

Michael: It's not a focus on promoting Avada. It's a focus on promoting community synergy amongst authors. And we happen to be in the very fortunate position of being as successful as we are.

And there's a lot of questions people will have. How do I get to that point? How do I achieve that when I'm just starting out? How do I as a theme developer launching something on ThemeForest, get to the top one day? And that's where Marcus really excels. Like I said earlier, we are the guys next door. We're not a mysterious entity. And it's about the engagement between authors at Envato worldwide.
How to handle mistakes and the future of the marketplace
Q:

Are there any mistakes that you might have made in the last few years that you look back and think, gosh, I wish we knew more about that area?

A:

Marcus: One mistake that we never made is that we got frustrated by our mistakes. And that is definitely something that I can only recommend to everyone in this industry or everyone that might be starting just now. Don't let your mistakes get you down. Keep keep trying and move on.
Q:

When you guys look back at the last six years and how the marketplace has changed, how different is it compared from six years ago to now?

A:

Marcus: It's one of the fastest growing and fastest changing industries. It's completely different than it was before and it's a lot more competitive. And also that the customer needs have changed quite a bit. Most of our approach to the website creation business in general has changed. Michael: If I sit back, I often wish that I had the technical abilities that people like Marcus and the developers have. I understand how things work and what's needed, but how to implement those things. You know, the development team, are exceptionally good at what they do and Marcus is the driving force behind all of that. And if I take a step back and look at all of that, I just think it's important and it's amazing to watch a team work together towards a common goal.

You don't take anything for granted in the marketplace. I mean, the changes that we've seen in the workplace industry just in the last year are phenomenal. And these constant changes affect development cycles, update cycles and all kinds of projects in between. And watching these developers, our developers, constantly working as hard as they possibly can to be better at what they do and to make sure that Avada is the best it can be is quite an amazing feat to witness because the changes in the industry are good because it forces all of us to continue trying to be better and to look for better answers and to not take no as an answer.