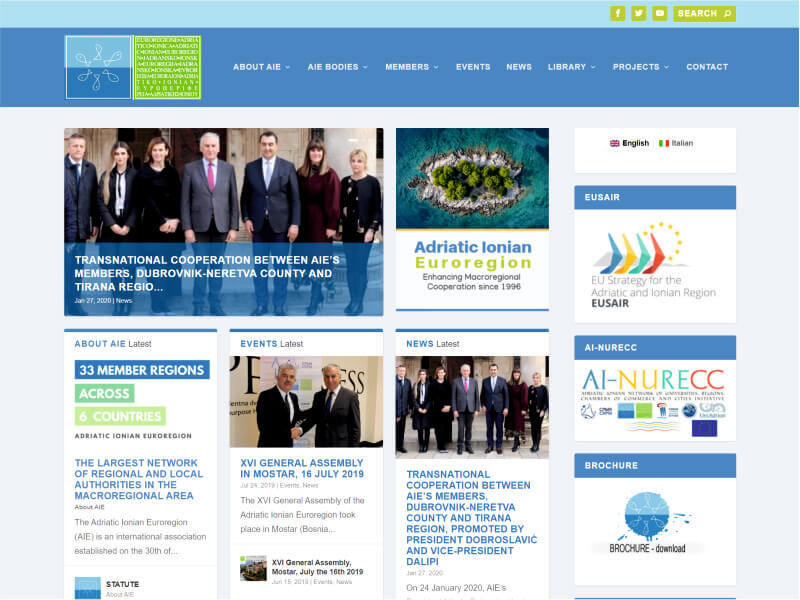 The Adriatic Ionian Euroregion (AIE) is an international association established on the 30th of June 2006 in Pula (Croatia) for the promotion of trans-national and inter-regional cooperation between regions and local authorities of the Adriatic and Ionian basin.
The Target audience is all users located in Europe.
The AIE goals can be synthesized into the protection of the cultural heritage, protection of the environment, sustainable economic development in the field of SMEs, tourism, fishery, transport and infrastructure. so it's very important to have a multilingual website.
https://www.adriaticionianeuroregion.eu/
Report a problem