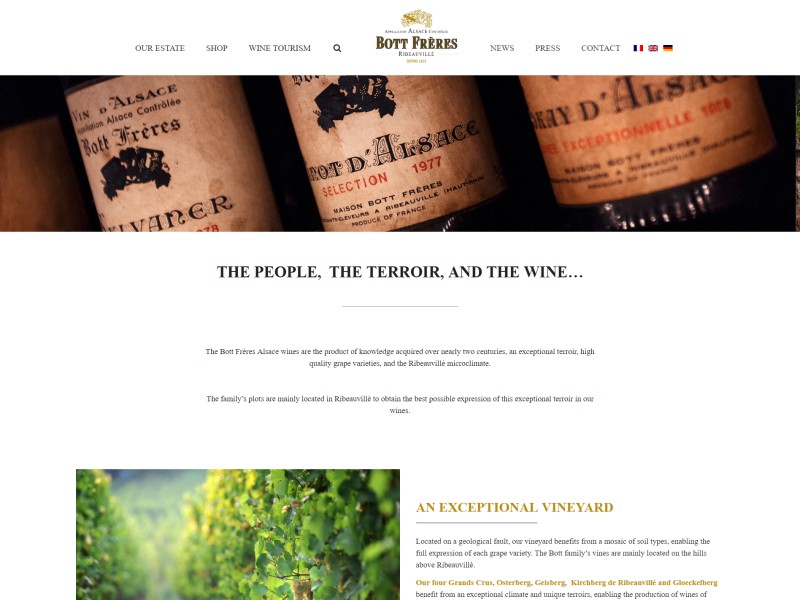 The Bott family have been passionate winegrowers since 1835. This long attachment to the terroir where they were born has been handed down from father to son, along with their unique skills and expertise. This alliance between a land of exception, quality grape varieties and renowned expertise has transformed this great family story into an adventure to be discovered and shared.
A famous winery situated in Elsass, France, sells their products online worldwide and offers wine tourism thanks to the multilingual support in English, French and German.
https://www.bott-freres.fr/en/
How to build a multilingual e-commerce website with Toolset and WPML
To build an e-commerce site similar to this one with Toolset and WooCommerce you will need to:
Optional steps
Add a product categories slider
Create front end forms so users can add and edit products using Forms
Display information on store orders and which customers bought a product
You can find more details on each step within our guide to creating an e-commerce WordPress site. We have also created an example of a multilingual shop.
To translate an e-commerce website with WPML you will need to
If you are assigning translations
You will want to follow the steps above but you will need to send content for translation.
Report a problem