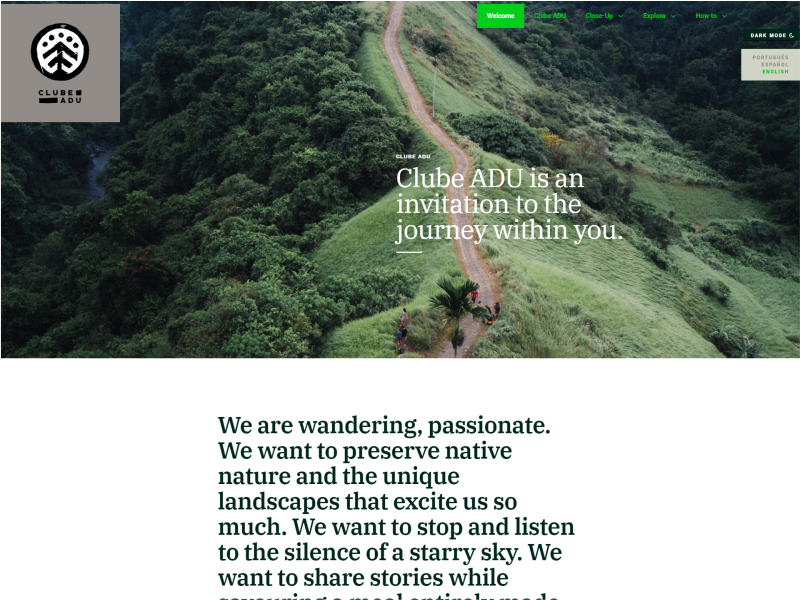 Clube ADU is a group, where members can enjoy eco-holidays but also suggest new routes and experiences, where sustainability is defended through energy efficiency and the use of nearby products helps enrich local communities.
The website is aimed at international tourists making it necessary to be presented in several languages, that include English, Spanish and Portuguese.
https://www.clubeadu.com/en/
How to build a multilingual membership website with WPML and Toolset
To build a multilingual membership site like this one with Toolset you will need to:
You can find more information in our guide to creating multilingual memberships sites using Toolset and WPML.
To translate your membership website with WPML you will need to
If you are assigning translations you will want to follow the steps above but you will need to send content for translation.
Report a problem