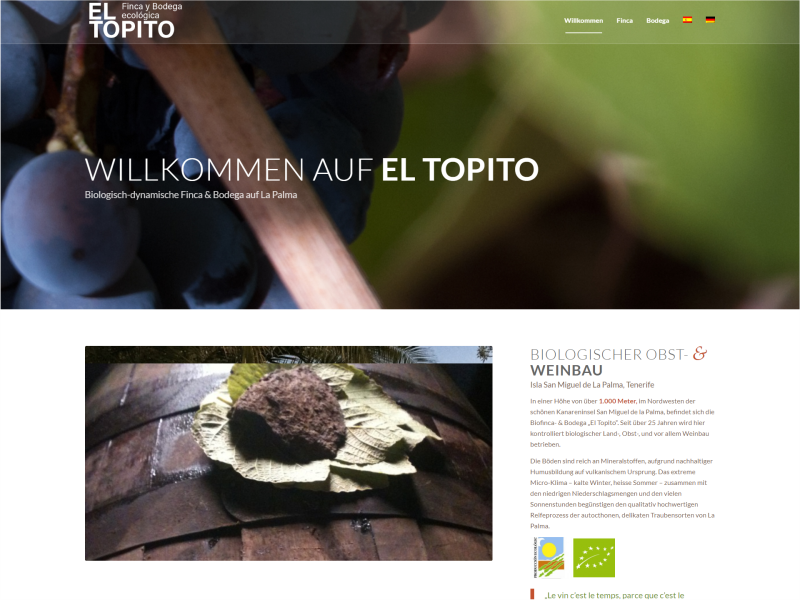 FRUITS, GRAPES & ECOLOGICAL WINES
San Miguel Island of La Palma, Tenerife.
At an altitude of 1,000 meters, in the northeast of the island of San Miguel de La Palma, there is the El Topito organic farm and winery.
The traditional and ecological viticulture applied in the vineyards guarantees the production of quality grapes, as well as a perfect balance between the estate and the winery.
We believe in the need to respect and protect the environment for the benefit of all of us and of the generations that are still behind.
The ecologic wine is planned to be distributed in local and European markets, a bilingual website in German and Spanish was needed.
https://eltopito.com/
How to build a multilingual brochure website with Toolset and WPML
Report a problem