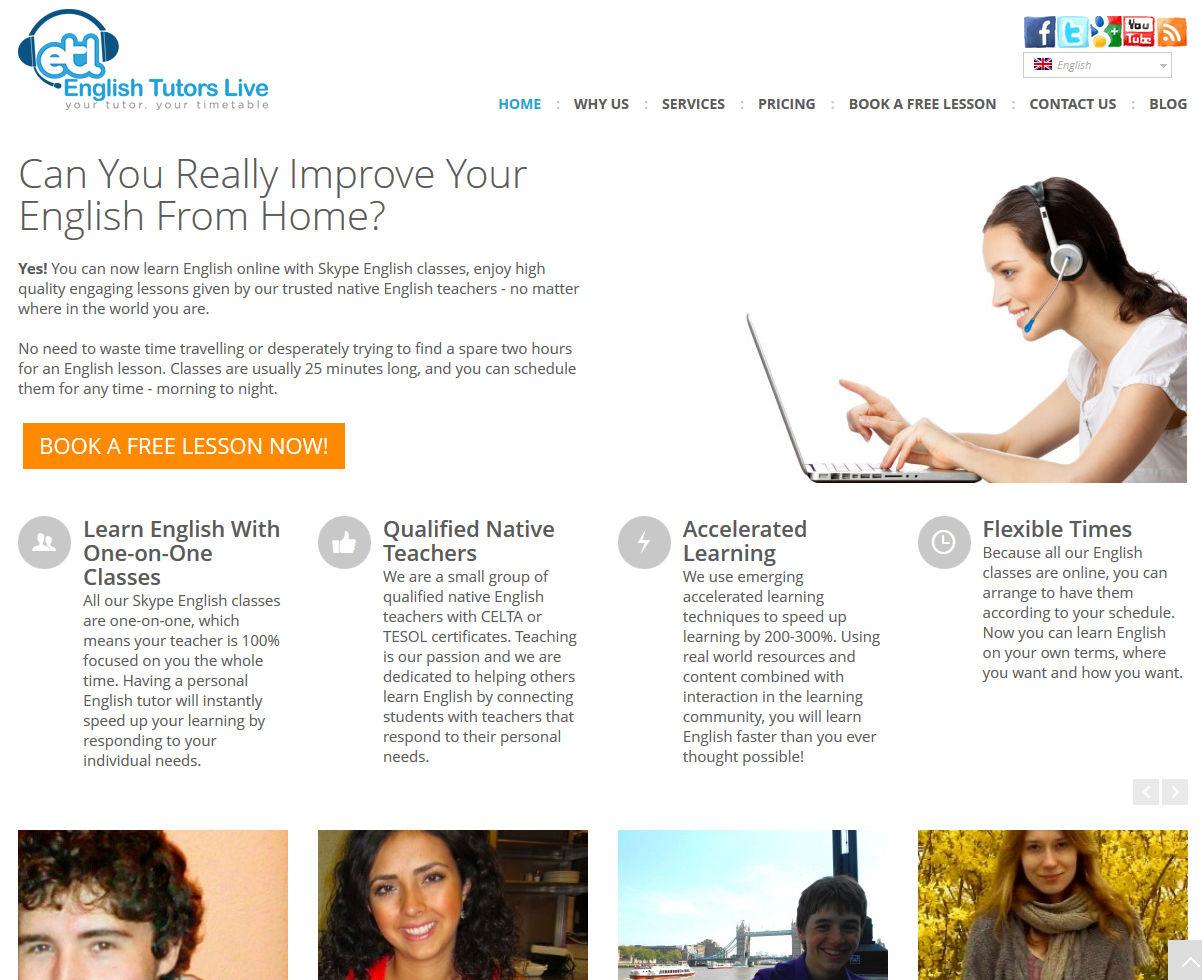 English Tutors live is an online English learning community providing intensive & dynamic classes over Skype and other video chat applications. Our mission is to develop an accelerated learning approach to English teaching using the medium of Skype to deliver a unique learning experience.
The target audience is currently Spanish speakers learning English as we are a group of English teachers who have worked in Madrid and other Spanish cities for a number of years. We want to branch out into other markets as the number of students we have grows.
Our ultimate objective is to develop the site into an online resource where students can find Skype tutors depending on their particular needs, and also find and interact with free English learning material.
http://www.englishtutorslive.com/
Report a problem