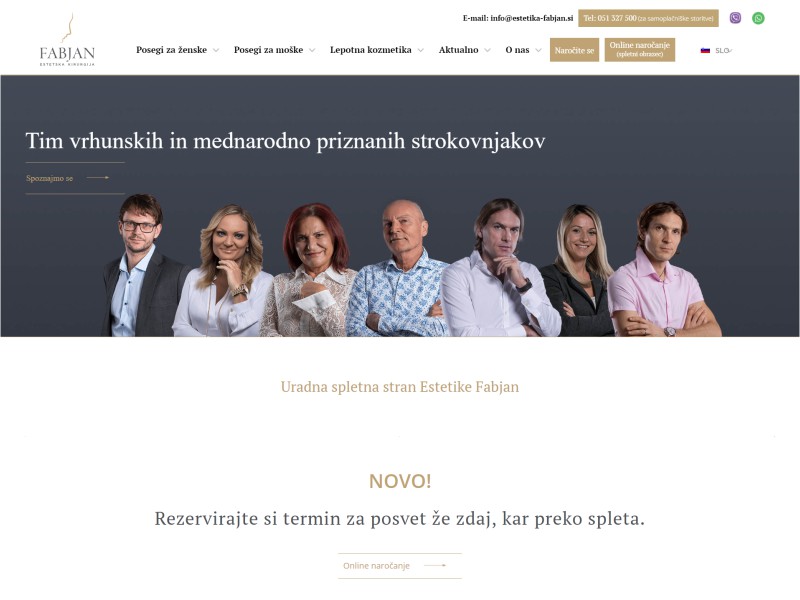 The company Fabjan Aesthetics is one of the leading European companies in the field of plastic, reconstructive and aesthetic surgery. They turned to us with the wish of renovating their visually outdated website and making it more functional and sales-oriented. Our common goal was to create a website that will clearly present all of their services as well as each individual one separately. The website also presents their extraordinary competences in order to encourage their clients to make an appointment with their specialists.
The company is aimed at international clients, therefore, having a multilingual website is a huge benefit. The website is available in nine languages, namely English, Slovak, German, Italian, Russian, Ukrainian, Chinese, Spanish and Arabic.
https://www.fabjan.si/en/
How to build a multilingual brochure website with Toolset and WPML
To build a multilingual brochure website with Toolset you will need to:
To translate your brochure website with WPML you will need to:
If you are assigning translations
You will want to follow the steps above but you will need to send content for translation.
You can find more details on each step within our guide on how to translate a WordPress website.
Report a problem