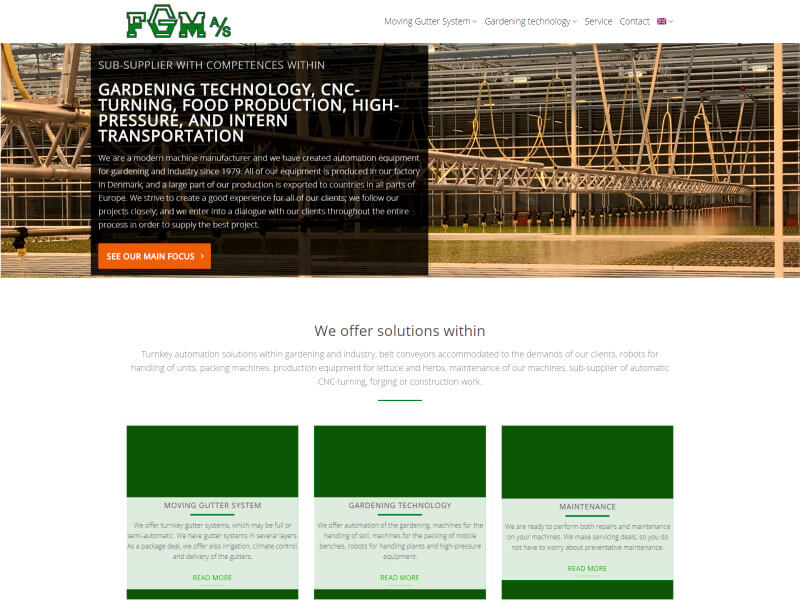 A B2B website.
Turnkey automation solutions within gardening and industry, belt conveyors accommodated to the demands of our clients, robots for the handling of units, packing machines, production equipment for lettuce and herbs, maintenance of our machines, sub-supplier of automatic CNC-turning, forging or construction work.
Goals: acquiring new customers from all over the world.
Multilingual because many potential customers live in English speaking countries.
https://fgm.dk/?lang=en
Report a problem