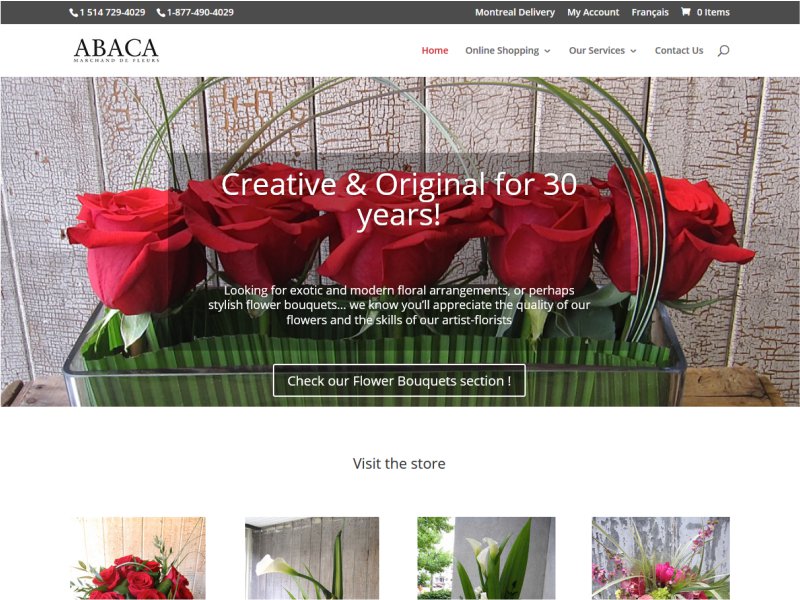 Fleuriste ABACA is an established florist shop based out of Montreal, Canada, and has been in business for more than 30 years.
The owner hired us in 2014 to design, build and manage a complete WooCommerce-based site so his store could sell a subset of their flower offerings, as well as online-only items. Because the site uses a number of e-commerce plugins, WPML was the best fit to implement both French and English into the site. And because we had to implement some functionality using a custom plugin, we made sure to use a custom textdomain, so that WPML could easily pick up the strings for translation.
Because of our related expertise in performance tuning and working with the client to minimize friction during the purchase process, the site has experienced steady growth since the launch and is expected to provide 6-digit revenues in 2018, with 20% of sales coming from overseas, all this thanks to being able to offer a bilingual shopping experience !
https://www.fleuristeabaca.com
How to build a multilingual e-commerce website with Toolset and WPML
To build an e-commerce site similar to this one with Toolset and WooCommerce you will need to:
Optional steps
Add a product categories slider
Create front end forms so users can add and edit products using Forms
Display information on store orders and which customers bought a product
You can find more details on each step within our guide to creating an e-commerce WordPress site. We have also created an example of a multilingual shop.
To translate an e-commerce website with WPML you will need to
If you are assigning translations
You will want to follow the steps above but you will need to send content for translation.
Report a problem