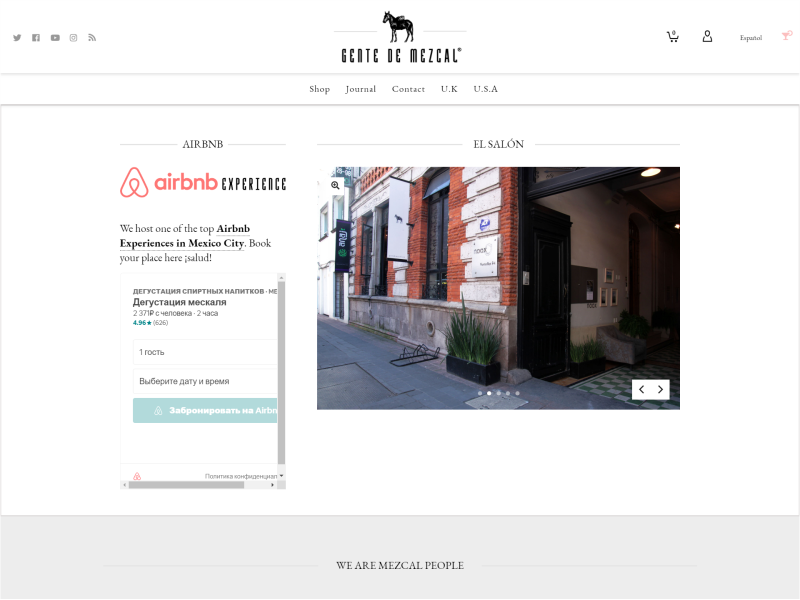 This site was designed and developed for Gente de Mezcal, a mezcal producing company based in Oaxaca and Mexico City and now expanding to the United Kingdom and the U.S.A.  It's an e-commerce site with 3 separate online stores, one for Mexico, one for the UK and one for the U.S.A. The Mexico and U.S.A sites are bilingual Spanish/English for the purposes of targeting the widest audiences possible and the U.K site is monolingual English.
https://gentedemezcal.com/en/
How to build a multilingual e-commerce website with Toolset and WPML
To build an e-commerce site similar to this one with Toolset and WooCommerce you will need to:
Optional steps
Add a product categories slider
Create front end forms so users can add and edit products using Forms
Display information on store orders and which customers bought a product
You can find more details on each step within our guide to creating an e-commerce WordPress site. We have also created an example of a multilingual shop.
To translate an e-commerce website with WPML you will need to
If you are assigning translations
You will want to follow the steps above but you will need to send content for translation.
Report a problem