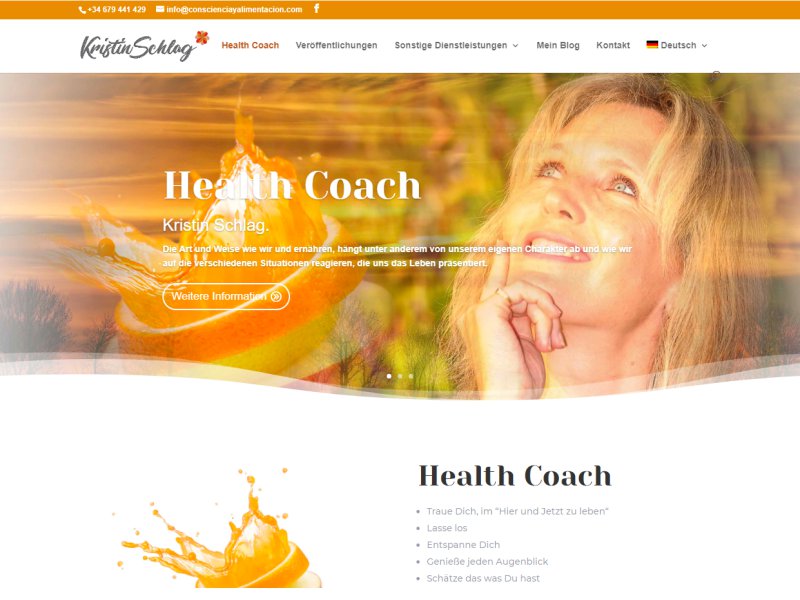 About the site: As a Wellness Coach I am a mentor formed in Comprehensive Wellness counseling to help you, like Coachee, to achieve YOUR own goals, helping you to design and integrate positive and sustainable changes in your lifestyle. Our way of feeding depends, among other factors, on the type of personality we have and how we react to the different situations that life presents us with.
The target is people who want to be more healthy.
Multilingual: Spanish and German.
https://conscienciayalimentacion.com/
Report a problem