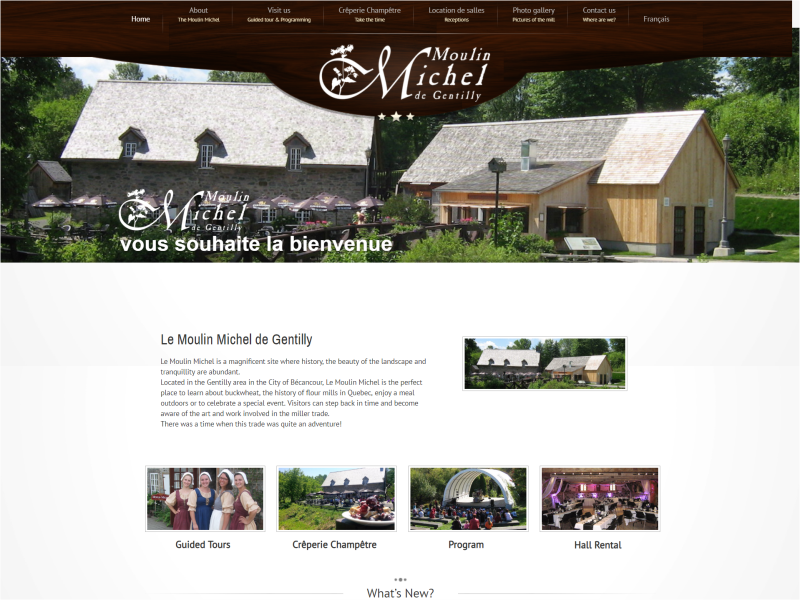 Le Moulin Michel is a magnificent site where history, the beauty of the landscape and tranquillity are abundant.
Located in the Gentilly area in the City of Bécancour, Le Moulin Michel is the perfect place to learn about buckwheat, the history of flour mills in Quebec, enjoy a meal outdoors or to celebrate a special event. Visitors can step back in time and become aware of the art and work involved in the miller trade.
The website is in English and French because both are the official languages of Quebec, Canada.
http://moulinmichel.qc.ca/en/
How to build a multilingual blog with Toolset
Report a problem