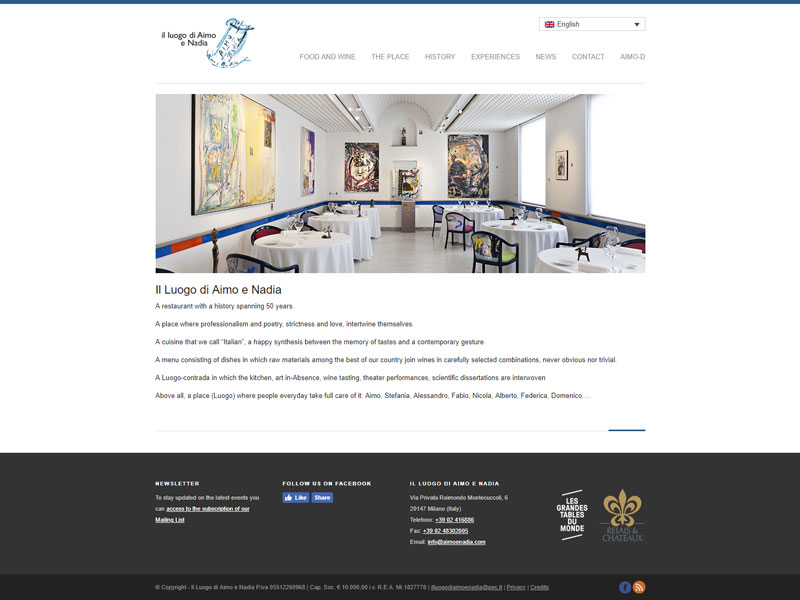 A restaurant with a history spanning 50 years.
A place where professionalism and poetry, strictness and love, intertwine themselves.
A cuisine that we call "Italian", a happy synthesis between the memory of tastes and a contemporary gesture.
A Luogo-contrada in which the kitchen, art in-Absence, wine tasting, theater performances, scientific dissertations are interwoven.
This Italian restaurant serves to locals and foreigners alike, which is why it was necessary to have a multilingual website in English and Italian languages.
https://www.aimoenadia.com/en/
Report a problem